NBHS Q3 Recognition Assembly - Congratulations to all of our nominees and winners! Q3 Pretzel Hero - Mr. Shafer. Students of Character for Caring - Zach Brewer; Citizenship - Gabe Hackman; Fairness - Abby Stockton; Respect - Sierra Lamury; Responsibility - Gabe Spann; Trustworthiness - Lanee Sanson.
https://photos.app.goo.gl/y28LtySkSiGE5Hdm7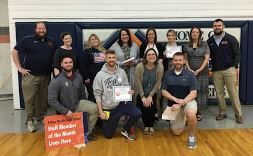 NBJH Q3 Recognition Assembly - Congratulations to all of our nominees and winners! Q3 Pretzel Hero - Ms. Wainman. Students of Character for Caring - James Moore; Citizenship - Corren Watson; Fairness - Camron Knipfer; Respect - Jace Allen; Responsibility - Braiden Matthiesen; Trustworthiness - Alexa Stock
https://photos.app.goo.gl/n9GP5yfVgs8Tcxnh7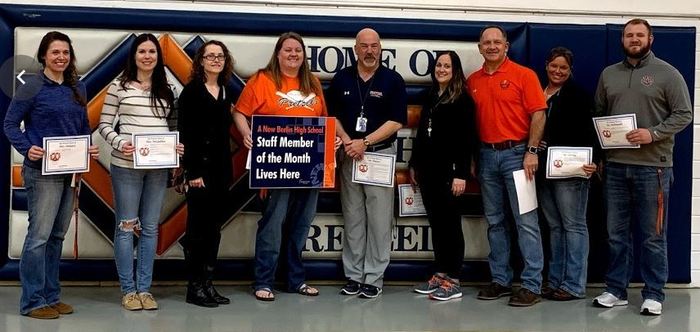 Attention Junior High parents: Fundraiser items will be delivered on Thursday, 4/4/19 in the afternoon. Please make arrangements for your student to transport their items home that day.

NBHS Student Council announced their Student of the Month Winners: Cassie Clair (February) and Brian Gordon (March) Congratulations!

Reminder: Parent Night for next year's freshman class is tonight at 6:30 in the cafeteria. We will discuss scheduling for next year's classes.

Congratulations on a job well-played!! Mr. Gosnell and our Junior High Band and Choir put on a spectacular concert today! And a special Thank You to Mrs. Hamrick for accompanying the choir.
https://photos.app.goo.gl/xLG9JxHohpKWCtTN9

New Berlin Junior High will not be taking Spring pictures, please disregard the email sent out by lifetouch. Also, Jostens is delivering 8th grade items today, 3/7/19.

Our Junior High Spring Concert, originally scheduled for tonigh will be postponed to Sunday, March 10th, 3PM at the New Berlin Elementary Gym. -Call time for musicians will be 2:30PM.

Keri Mason presents to the NBHS Class of 2020 about the LLCC 1st Semester Program they can participate in next year.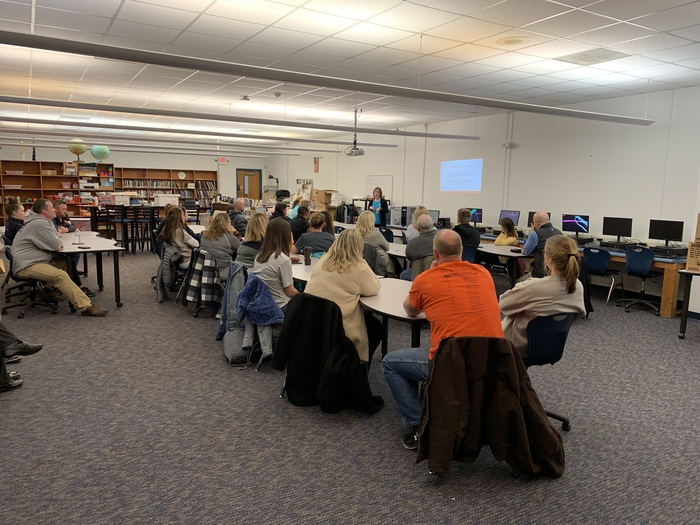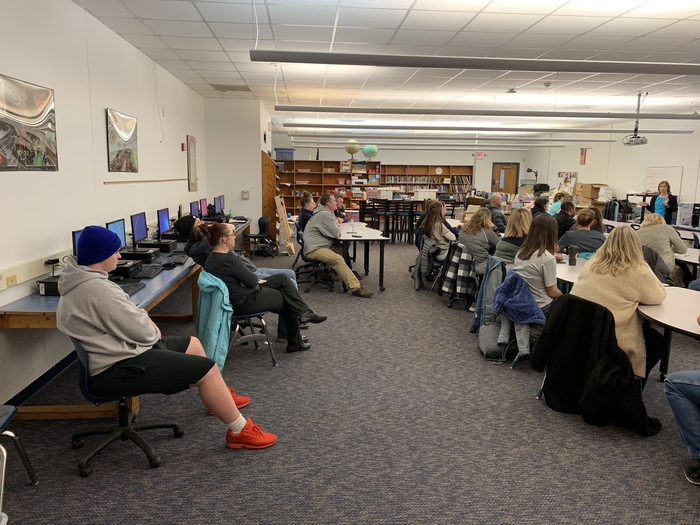 Attention Junior High Parents and Students: March 5th and March 8th are the final two dates to turn in orders for our Junior High fundraiser. All money needs to be turned in when turning in your order form.

Attention 8th Grade Parents: Mr. Barth will meet with 8th graders during 8th hour soon to go over their schedule selection for next year. We will have a HS Parent Orientation Night on Wed. March 13th at 6:30 in the Cafeteria for all 8th Grade students and parents.

The JH Parent Track Meeting tonight will be in the Library at 6 - not in the Cafeteria. Parents can enter through the door by the library.

Congrats to the Academic Challenge team on their 2nd Place Finish. They will move on to the sectional. Daniel Kloppe 2nd in Bio, Abbie Simpson 3rd in Bio, Cassie Clair 3rd in Chem, Levi Petty 1st in Engineering Graphics and Physics, and William Beddingfield-3rd in Physics.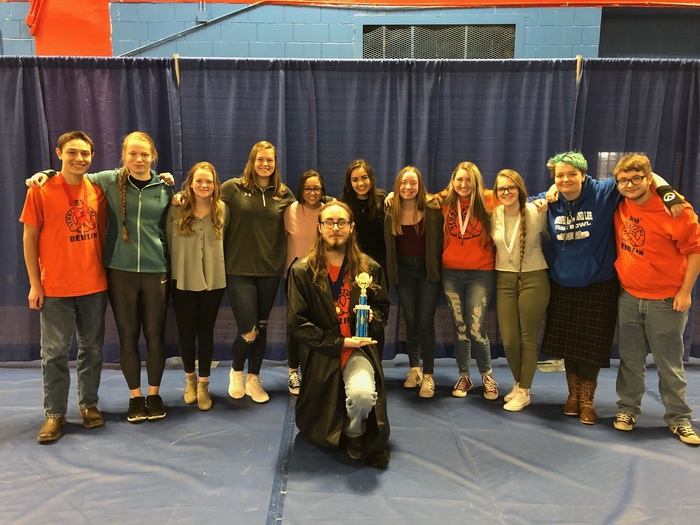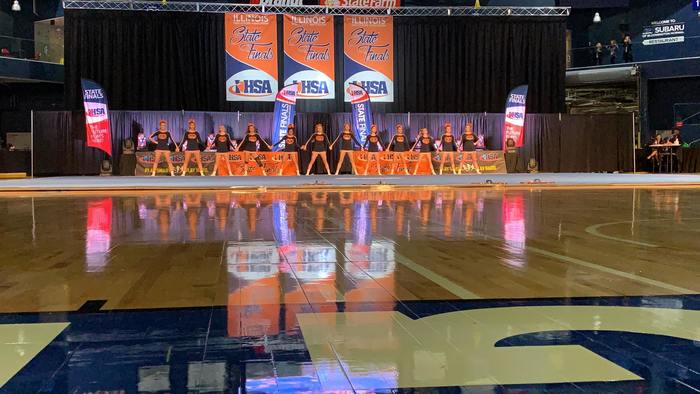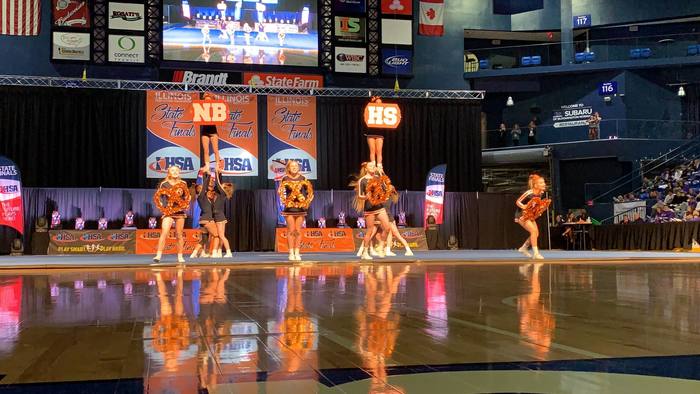 HS Students: There is a fan bus for the IHSA State Cheer Competition tomorrow! Your parents must complete the permission form that was out for you to attend.. Cost: $5 bus. $10 admission. Bring $$ for lunch. Leave @ 10am return by 3.

8th Graders- Graduation Orders are due 1/24/19. Please turn your orders in to Ms. Spann in the JH office.

Attention Seniors: There will be a mandatory Senior Class meeting on January, 24th @ 8:30 in the cafeteria!


The JH Snowball Dance is on! Parents - In the event that the weather becomes more critical than anticipated, we MAY dismiss the dance earlier than 8PM. Please be prepared to pick up your child earlier than 8PM if we notify you.