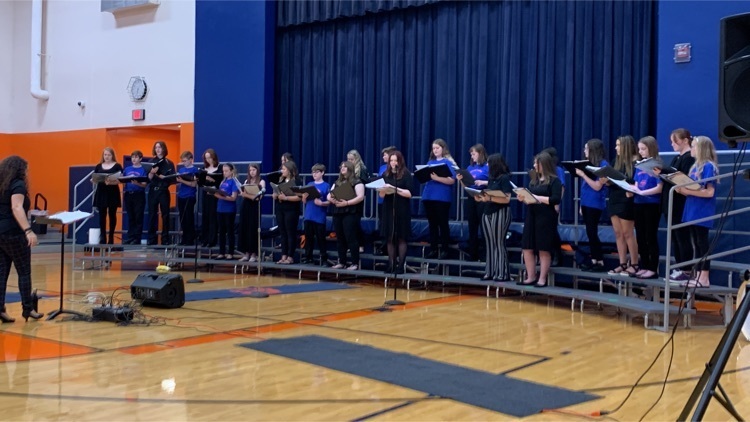 Junior High Promotion will take place on Thursday, May 26th at 7:00 p.m. at the J.V. Kirby Pretzel Dome. Students will arrive at 6:00 p.m. with pictures taking place from 6-6:30 p.m. Families who need special seating arrangements during the promotion ceremony will need to request those accommodations by contacting the junior high office at (217) 488-6012. This event will be live streamed through NFHS Network. Link for the Event:
https://www.nfhsnetwork.com/events/new-berlin-high-school-new-berlin-il/evta19054d40f



Ms. Kennedy's Spanish I Mock Cooking Show presentations. Students researched the food/ drinks from a Spanish-speaking country and then pretended to be chefs on a morning show to explain information about whatever food/ drink they chose.
https://photos.app.goo.gl/KwBPmyH4dBsraVoYA

So proud of our NBHS CEO students Grace Molloy, Kenna Bixby, and Brooklyn Reiser They presented their Sangamon CEO projects today!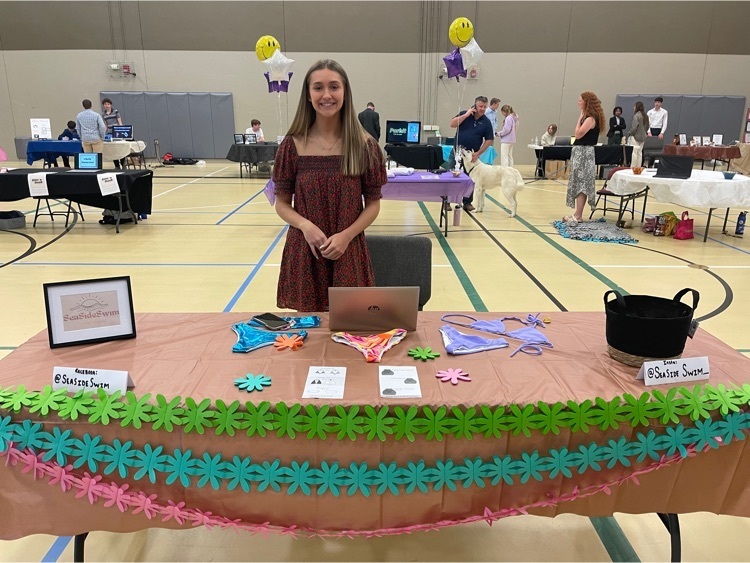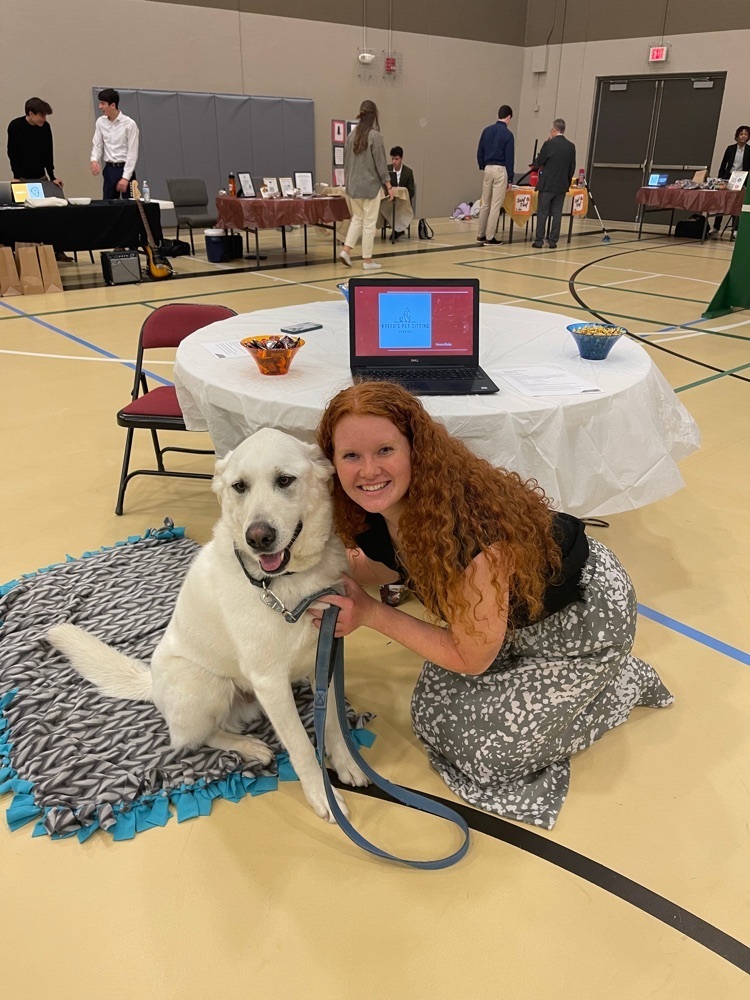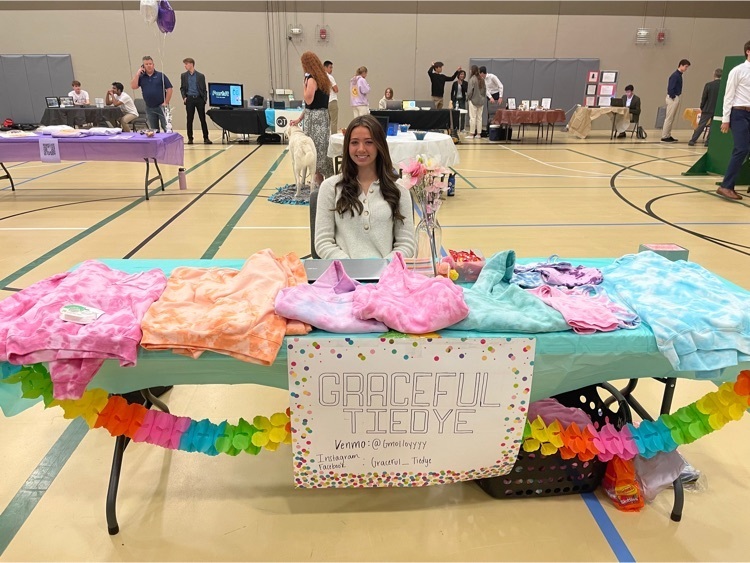 It's A Pretzel Birthday!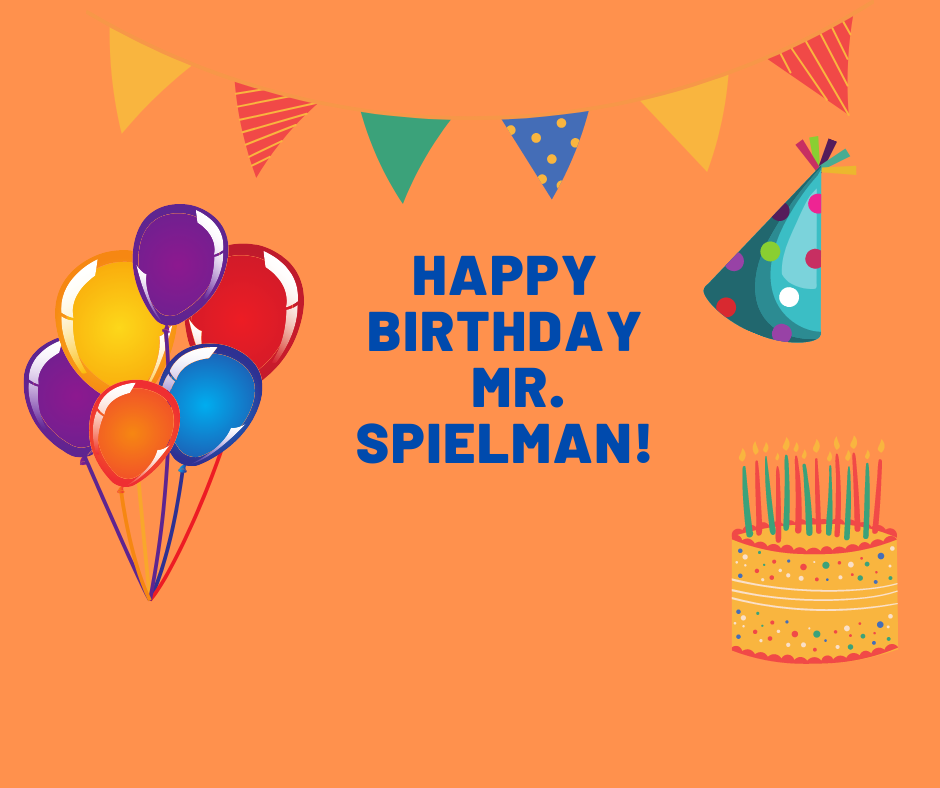 Mr. Salty Update: A HUGE Thank You to everyone who has sent in donations! The Junior High Coin Drive brought in $653.16!! How awesome is that?!?! The High School Coin Drive ends this Friday - send in your spare change - it all adds up!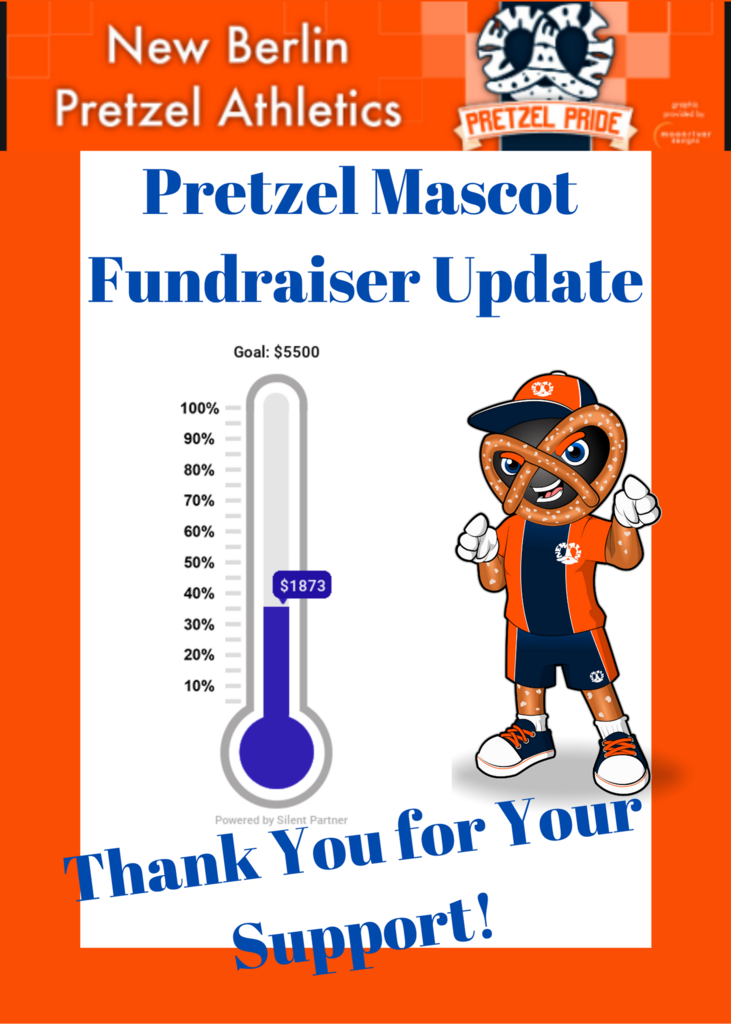 It's A Pretzel Birthday!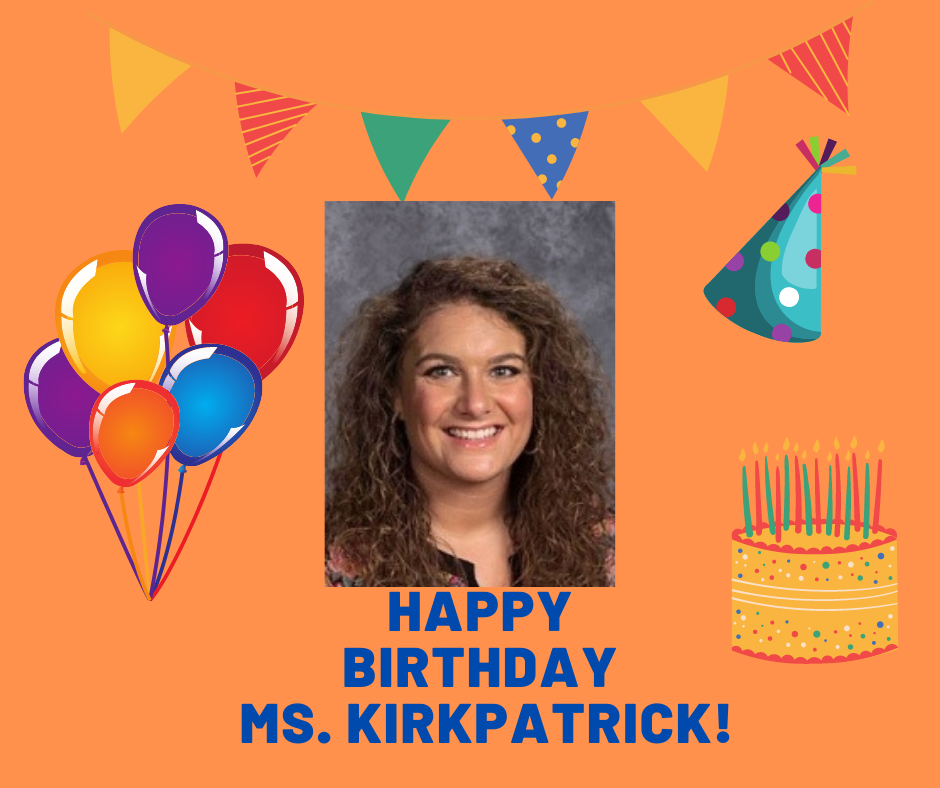 It's National Pretzel Day!


It's A Pretzel Birthday!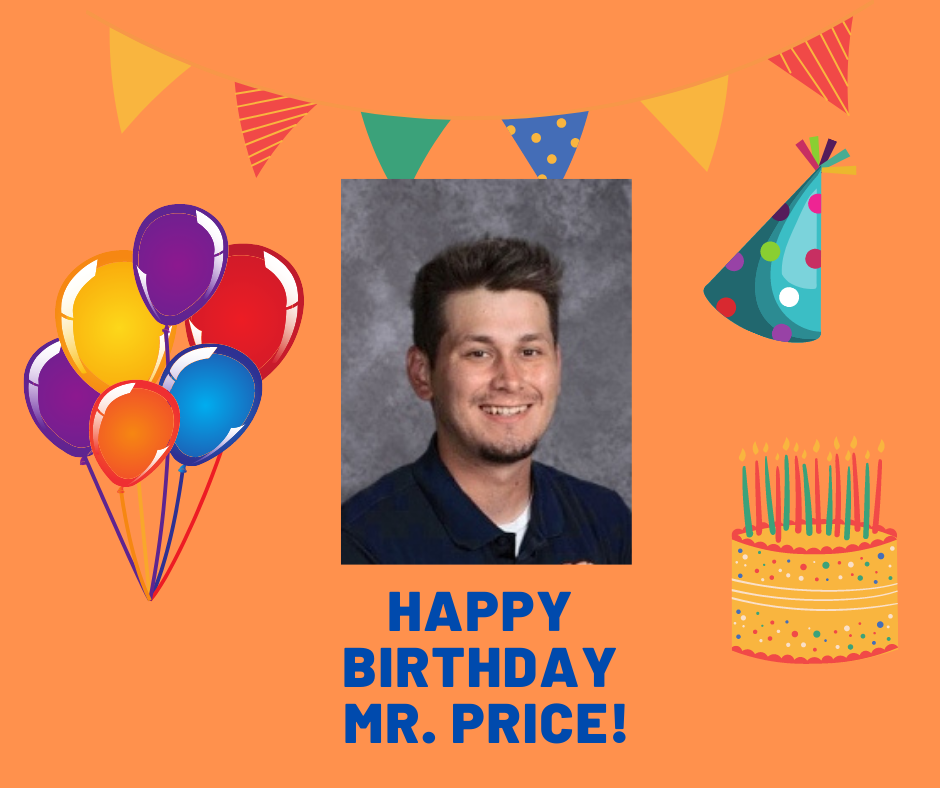 April 26th is National Pretzel Day! We can't think of a better way to celebrate our unique mascot by supporting Mr. Salty's upgrade!! HS Coin Drive begins Monday - clear out your car seats and couch cushions and send in your change!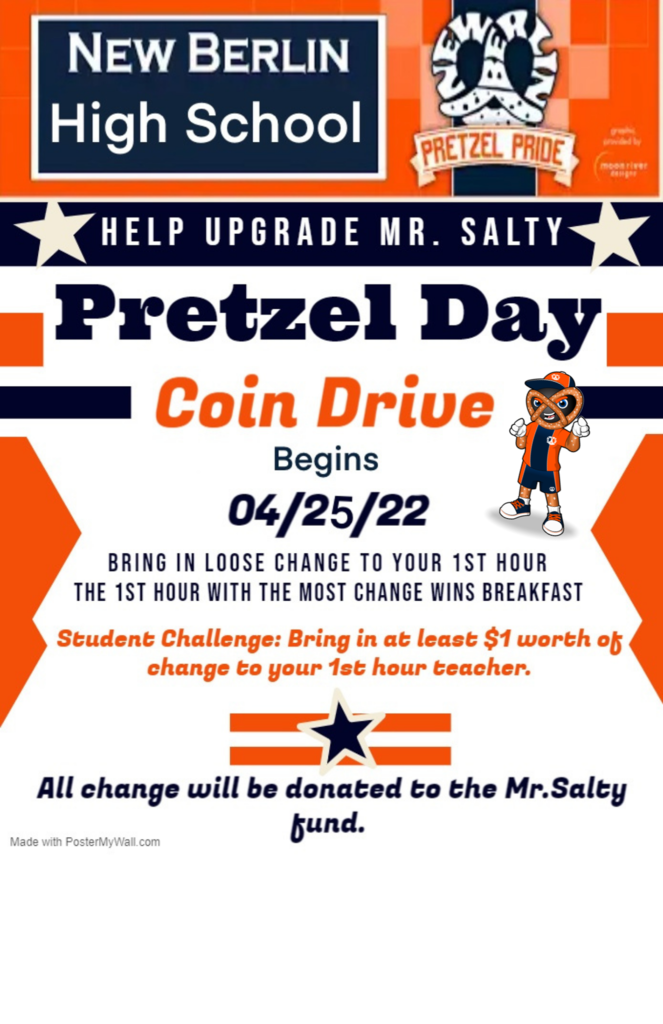 Junior High MAP testing will take place the week of April 25-29th! This is for grades 6, 7, and 8 and will be the final round of MAP testing for this year. Please make sure all students have their chromebooks charged and ready for testing each day. Testing will take place during your student's ELA classes. For any questions you may contact your student's ELA teacher or the New Berlin Junior High at 217-488-6012. Thanks!