Good Morning Pretzel Families! Please don't forget to self-certify in-person students today. Have a great day!

Congratulations to Elliana Neuman for winning the Principal for 30 Minutes prize from Ms. Workman's class! She wrote some Pretzel Pride thank-you notes and took care of dismissal announcements! Great Job Elliana!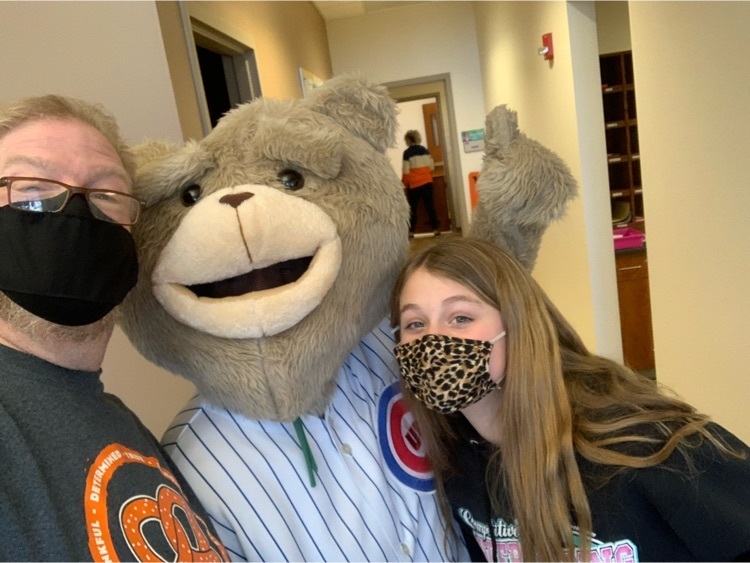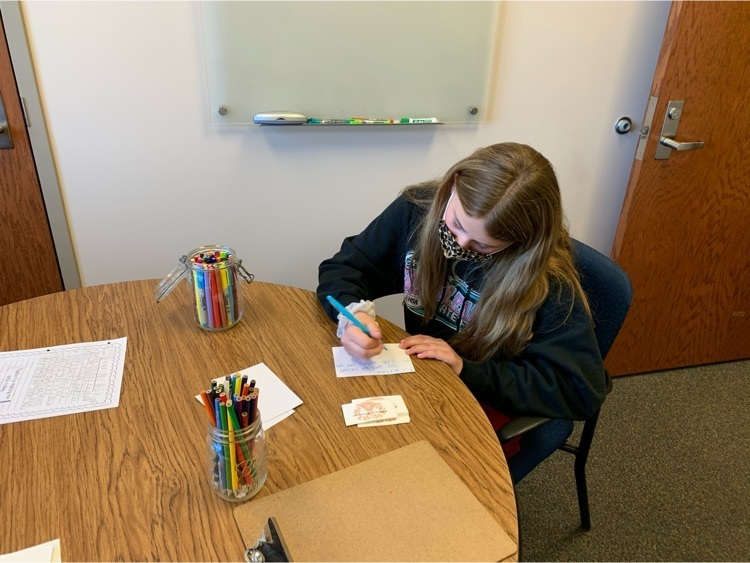 Effective Wednesday, March 31, 2021, we will no longer set up at the Loami Fire Department for meal pick-ups on Wednesdays due to lack of participation. For those who are affected by this, please email
meal@pretzelpride.com
and we will be happy to make arrangements for delivery. This does not affect the meal pick-ups at the fairgrounds and in Deerfield. They will continue to be from 10:00am-12:00noon on Wednesdays. Sincerely, Jay Ayers, Food Service Director

NBE 🥨 Family. Please don't forget to complete your self certification for in person learners today. Thank you.

Pretzel Families! Don't forget that Elementary Picture Re-take day will be Monday, March 8th from 9am to 2pm. We can't wait to see those smiles!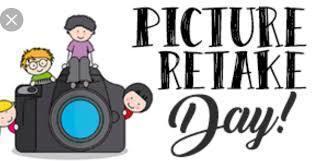 Today's picture retakes for New Berlin Elementary School will be reschedule for future date. As soon as the date has been coordinated with Lifetouch we will let everyone know. Thank you.


**Winter Recess Alert** - Just a reminder to families that if the temperature is 20 degrees or higher studnets will be going outside for recess. Please be sure students are prepared with a winter coat, hat and gloves/mittens. Once snow comes we also recomment boots to help keep feet dry. If you need assistance in getting winter gear for your student please call Mrs. Marr at (217) 488-6054 ext. 402.

Just a reminder to make sure you pick up your Butter Braid orders today between 3:30pm and 5:30 pm. Pick-up will be in front of the elementary school lobby under the canopy due to impending weather.

NBE Families - Students will go outside for recess unless it is raining, hailing, lightning, or snowing. If the wind chill drops below 20 degrees or the heat index rises above 95 degrees, recess will be held indoors. Please be sure students are dressed for conditions. Thank you!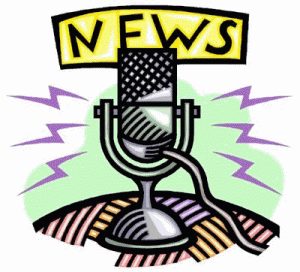 Please remember to return school library books when returning items to school. Please email Ms. Dykstra at
Kdykstra@pretzelpride.com
if you have questions about what library books you have out.

The deadline for ordering your 2019-2020 New Berlin Elementary yearbook has been extended until June 12, 2020. To order go to ybpay.lifetouch.com and enter Yearbook ID Code: 10320020

Dear New Berlin Elementary Families, Thank you for your extraordinary support over the past several days, as we deal with the growing coronavirus/COVID-19 pandemic. As you may know, to further safeguard Illinois from the spread of the virus, Governor J.B. Pritzker has declared mandatory school closures for all buildings serving pre-kindergarten through 12th grade students. Additionally, due to confirmed cased of the coronavirus/COVID-19 cases in Sangamon County, the closures will begin Monday, 3/16. Families with upcoming IEP meetings will be contacted by SASED with plans on how to conduct those meetings. This is an extremely fluid situation with information from the state changing daily. Over the past few days, new guidance has been provided from the Governor and ISBE. This information changes the plans we had for the upcoming days. The closure is now considered Act of God Days. As such, the District's plan to begin e-Learning is no longer an option. Act of God Days do not count for attendance nor do they count as an instructional day on the school calendar. There is no expectation for activities completed during this time to be turned in or graded. The guidance from ISBE for these Act of God Days is to have Continuous Learning Opportunities. ISBE suggests students can stay engaged in their education while not physically at school through home-based activities, free online resources, and technology. We encourage you to engage your children in other free, online educational activities. The Illinois State Board of Education has compiled a library of resources at
www.isbe.net/keeplearning
. Comcast is offering low cost internet to families who qualify. Here is a link to information
https://www.internetessentials.com/
. ​The administrative team is meeting Monday morning to plan for how to best manage the challenges presented by the COVID-19 crisis.​ We will continue to inform you as quickly as we can about any further changes to school services. Thank you for your support, understanding and partnership. Warmest Regards and Stay Safe, Brian R. Bishop, Principal New Berlin Elementary School

Third graders read with kindergartners as NBE celebrates Read Across America week. #readacrossamerica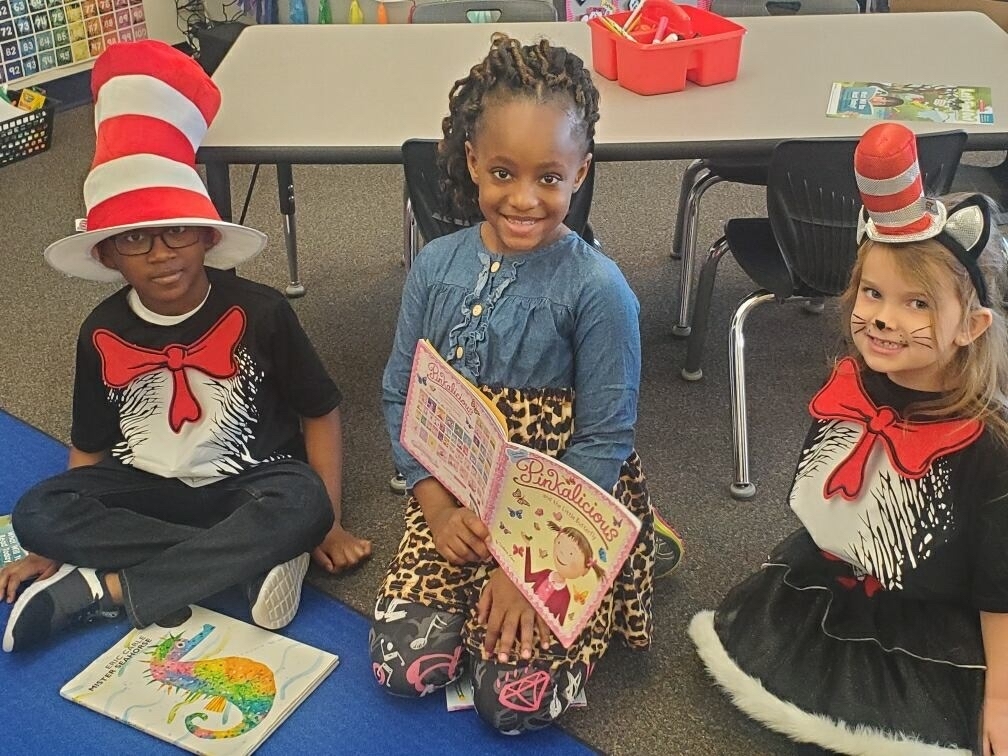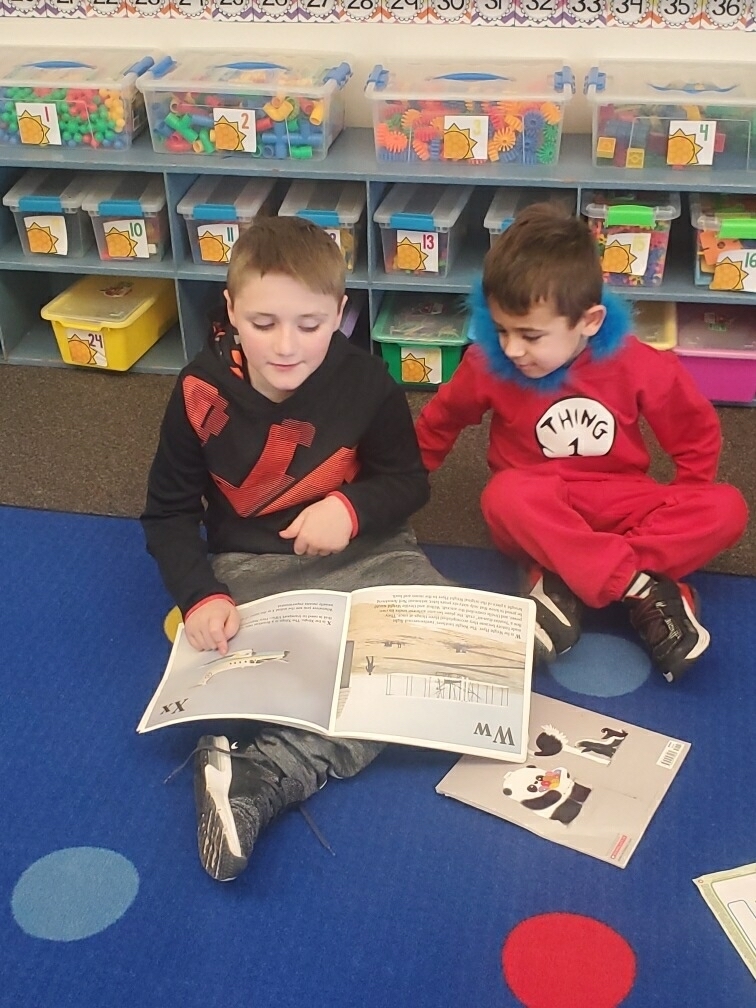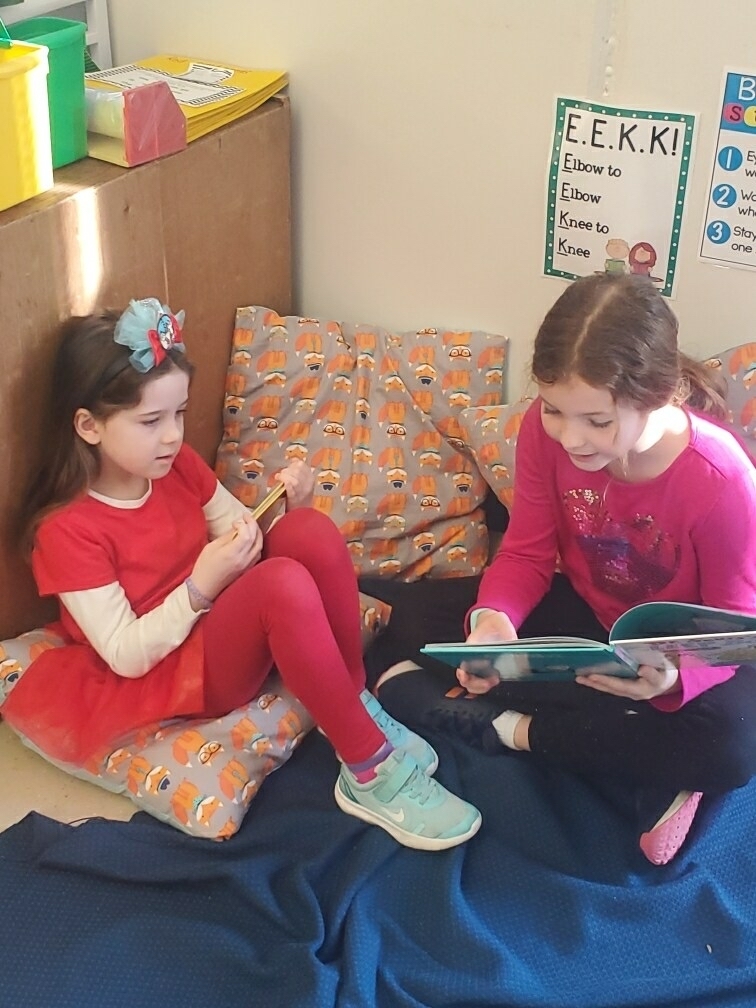 This is how we do Wacky Wednesday at NBE!!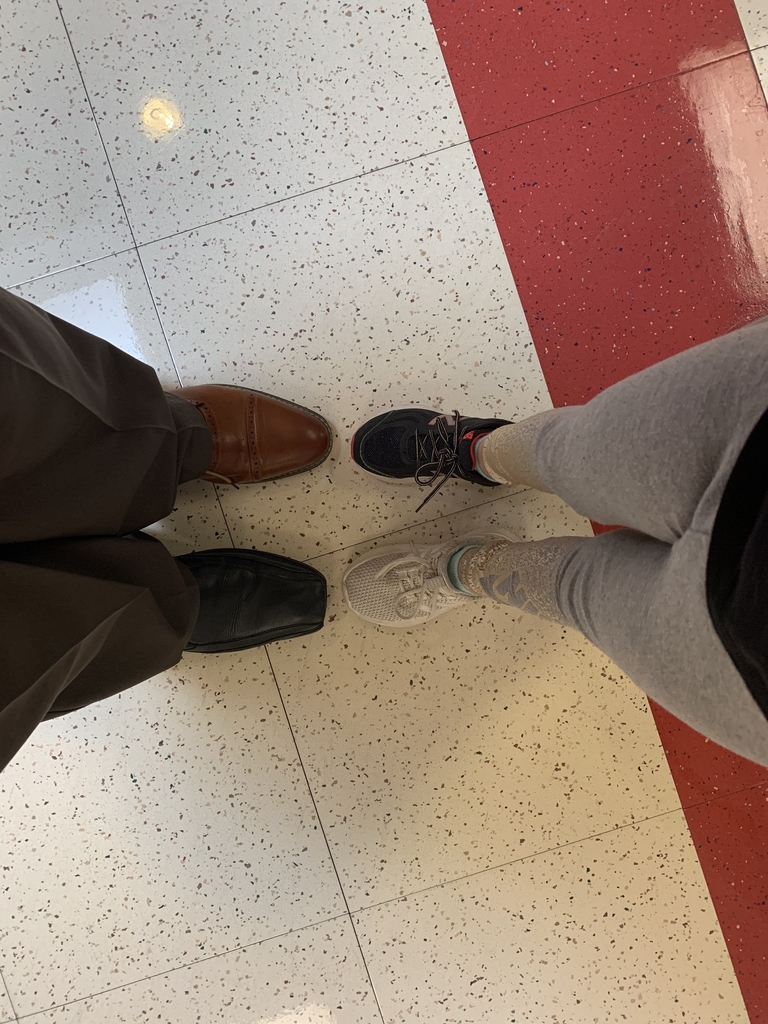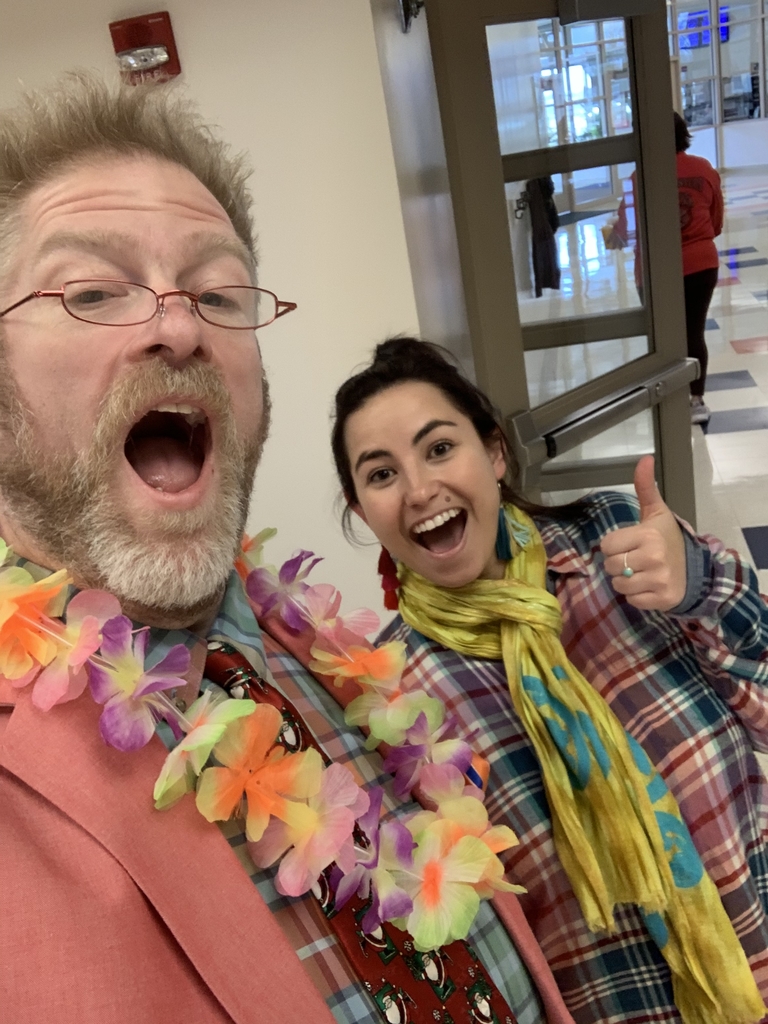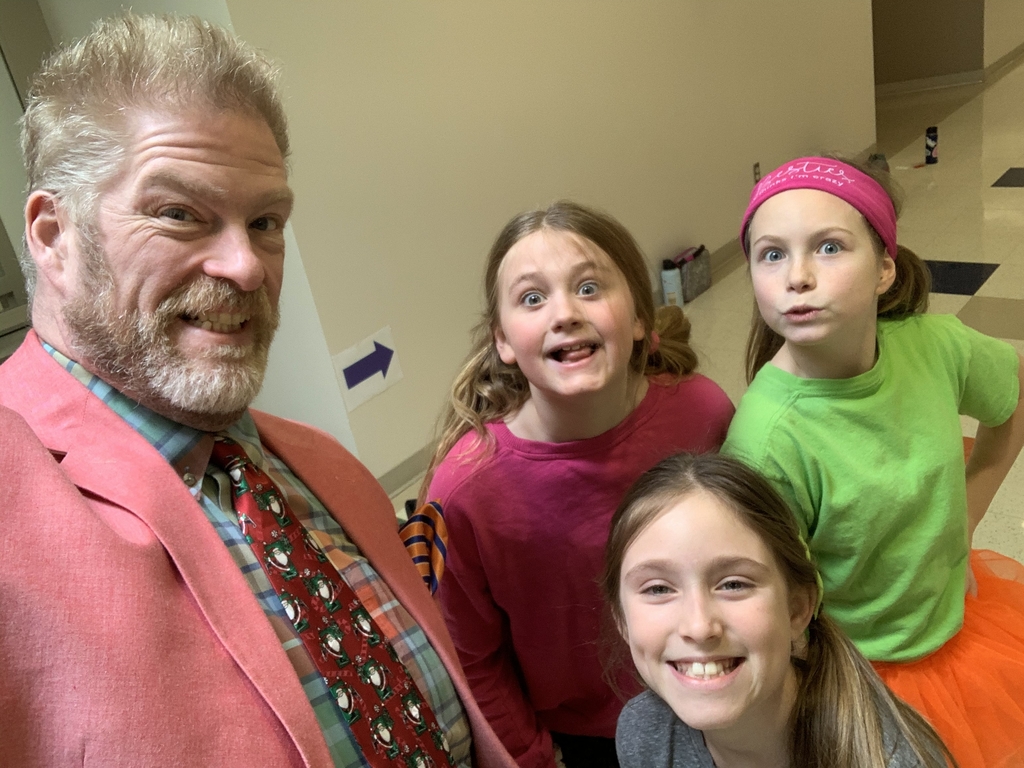 2nd grade concert this Thursday. Doors open at 6:00 pm and concert begins at 6:30 pm in the New Berlin Elementary Gym. Hope to see you there!

Congratulations to fifth grader Callie Wagner. Callie won first place at the 2020 Sangamon County Spelling Bee last week. We are so proud of Callie! #pretzelpride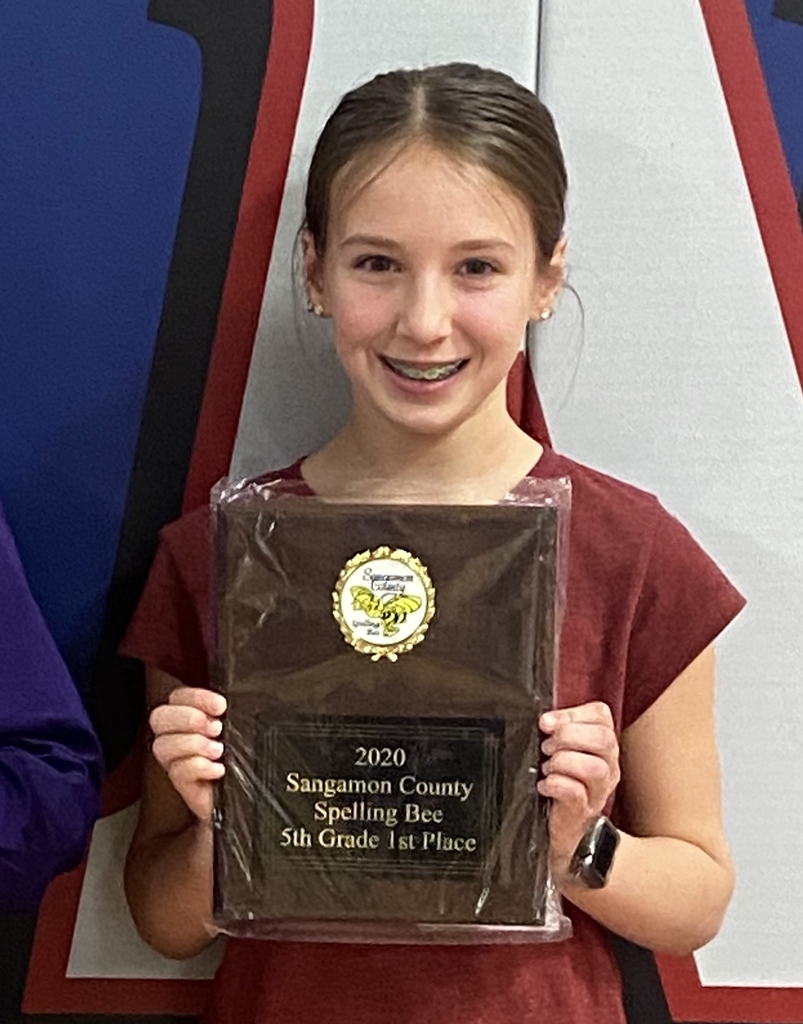 Best wishes to NBE's Spelling Bee Stars (pictured l to r) Lydia Hobrock, Megan Nelson, Maycee Shoemaker and Callie Wagner who are headed to Pawnee today to compete in the regional completion!! #pretzelpride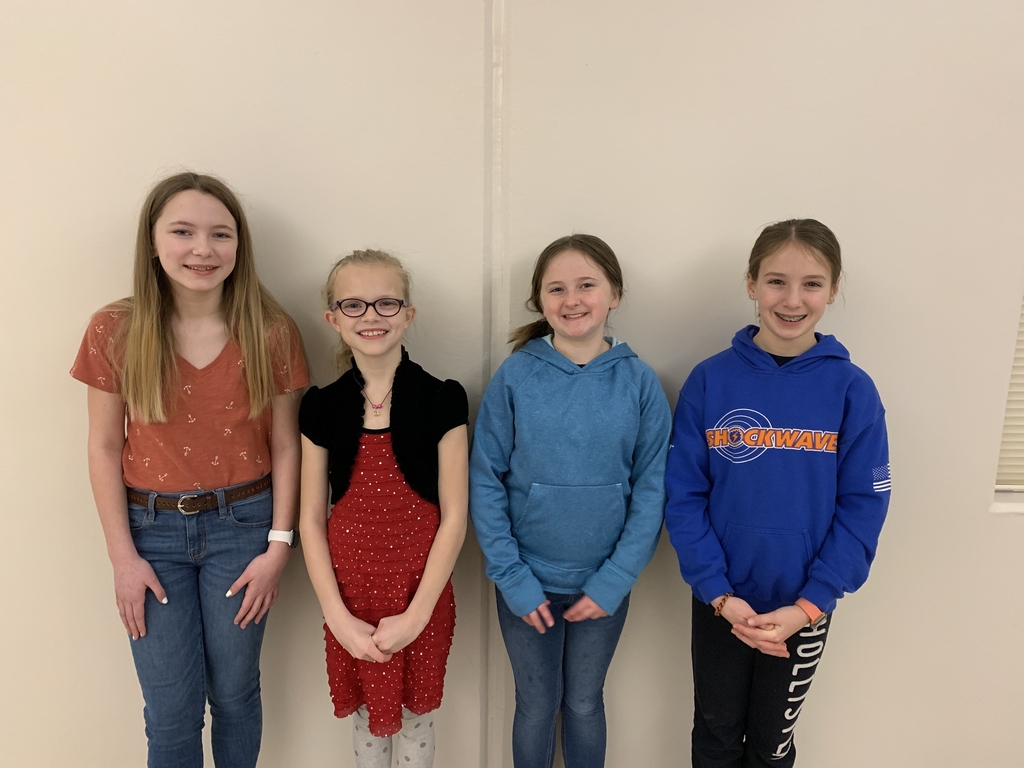 New Safety Procedures at NBE All entrance doors are locked during the school day and anyone wishing to enter the building must buzzed in by staff. The intercome system is located on the door to the far left as you enter the building. Thank you for helping keep students safe!