New Berlin Elementary Student of the month. This month we recognized students who show respect at school!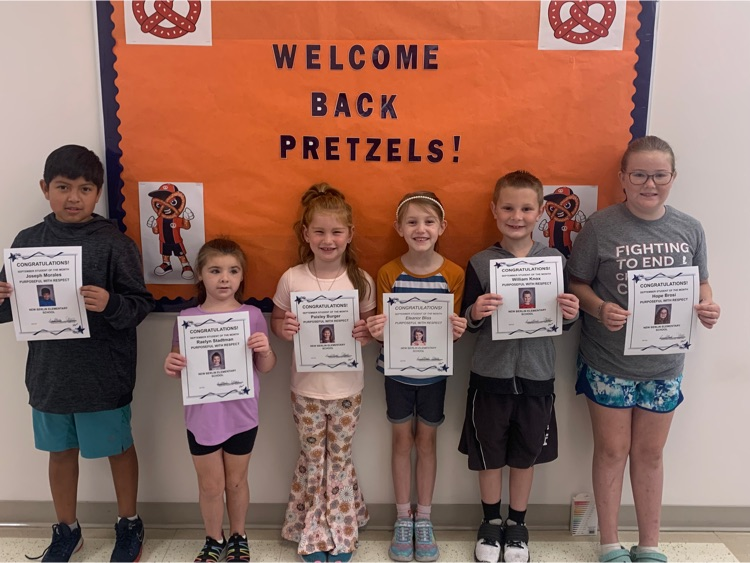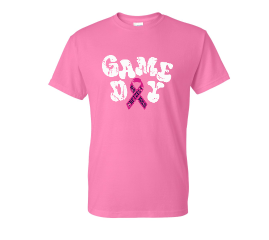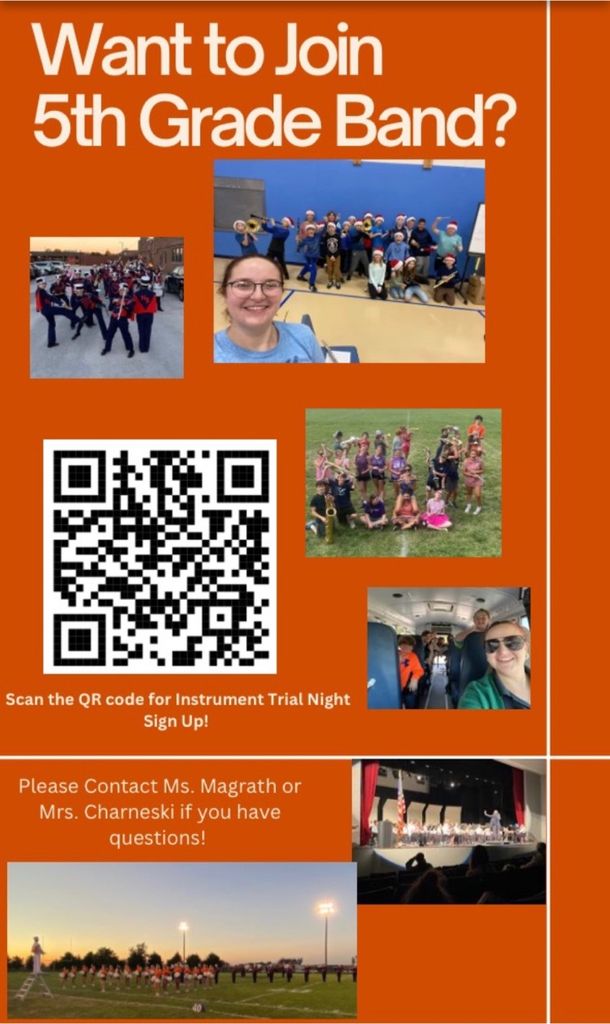 Elementary Spirit Week for the week of September 5th. Please join in the fun!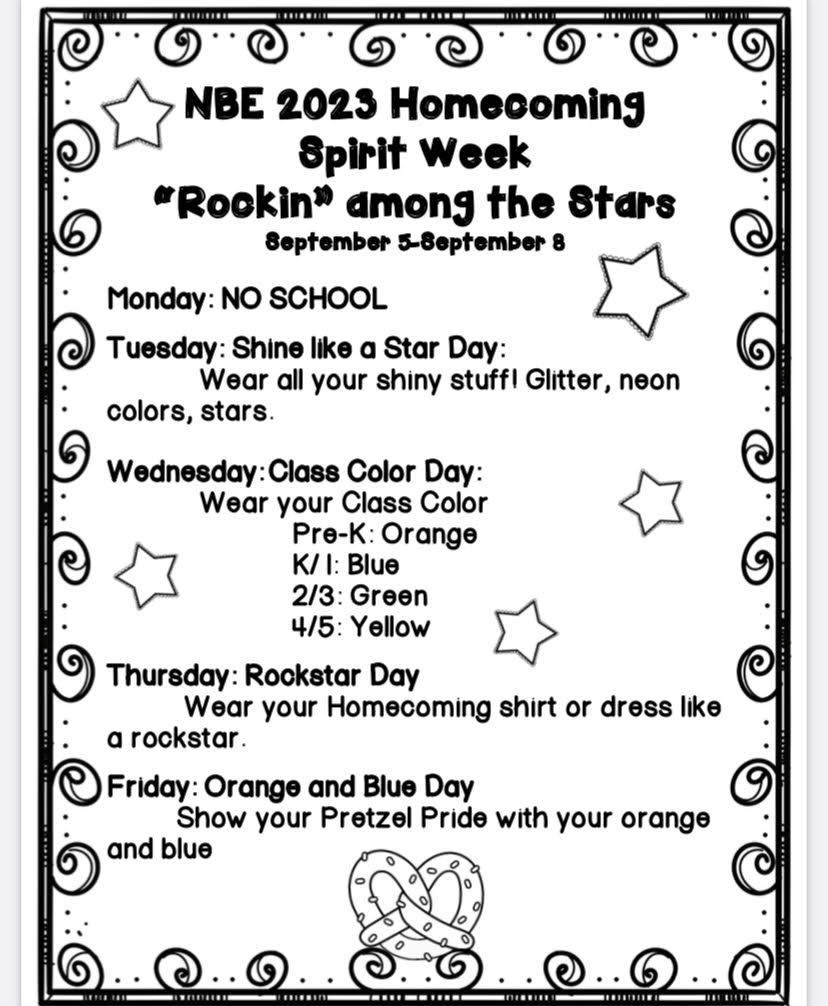 Mrs. Luca and Mrs. Birch's kindergarten students are practicing letter identification and calendar skills. Way to go Kindergarten!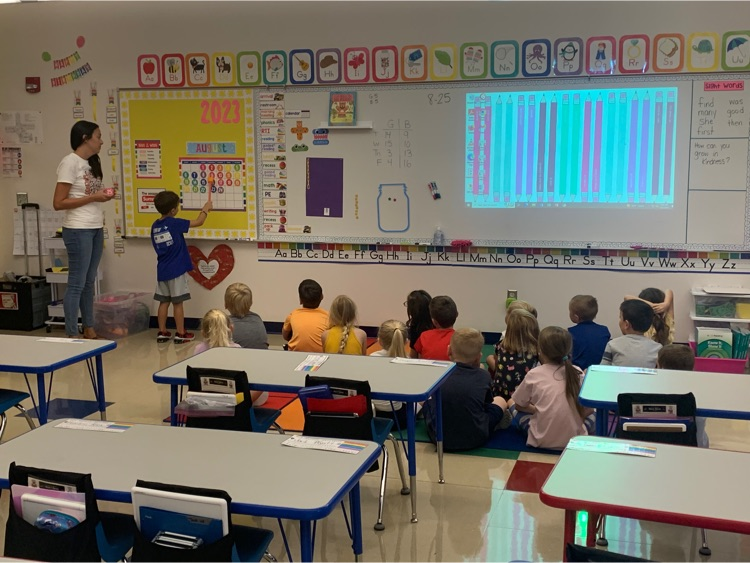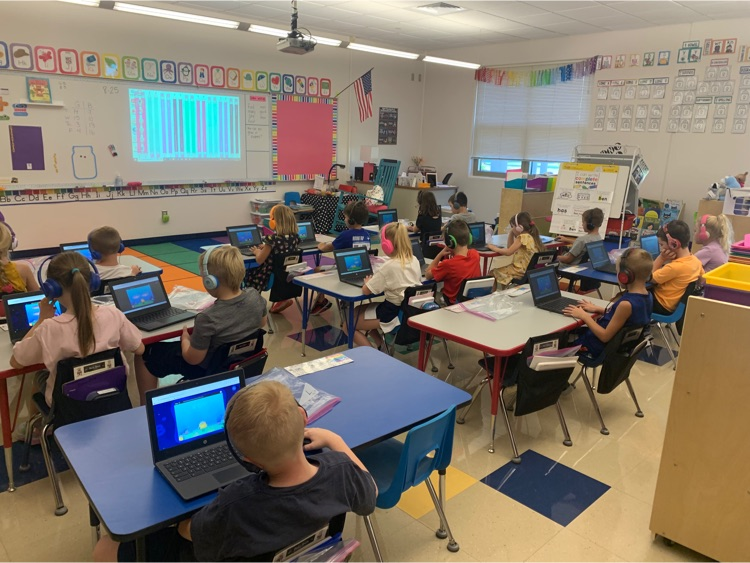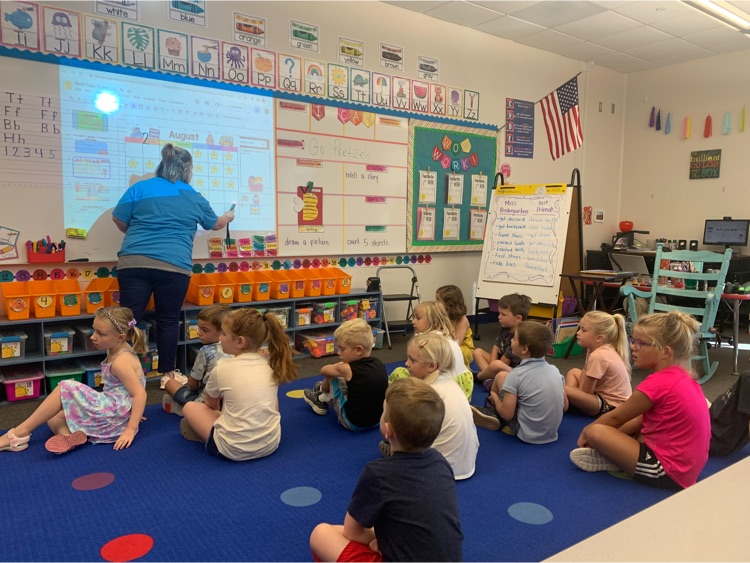 Tomorrow is the first day of school for New Berlin Elementary School. Please remember not to park in the drop off lane as it will cause traffic to back up. Due to safety, we ask that you say goodbye in the vehicle before dropping your student off. Students will come in and go to the gym or the cafeteria for breakfast. Thanks and we can't wait to see you tomorrow!

Wrap up your visit to the Back to School Festival and celebrate our bright future with a reading of the book Goodnight, Goodnight Construction Site at our school construction site. Gather in the grassy area just west of the construction trailers. The story begins at 7:10. Bring a chair or blanket for seating.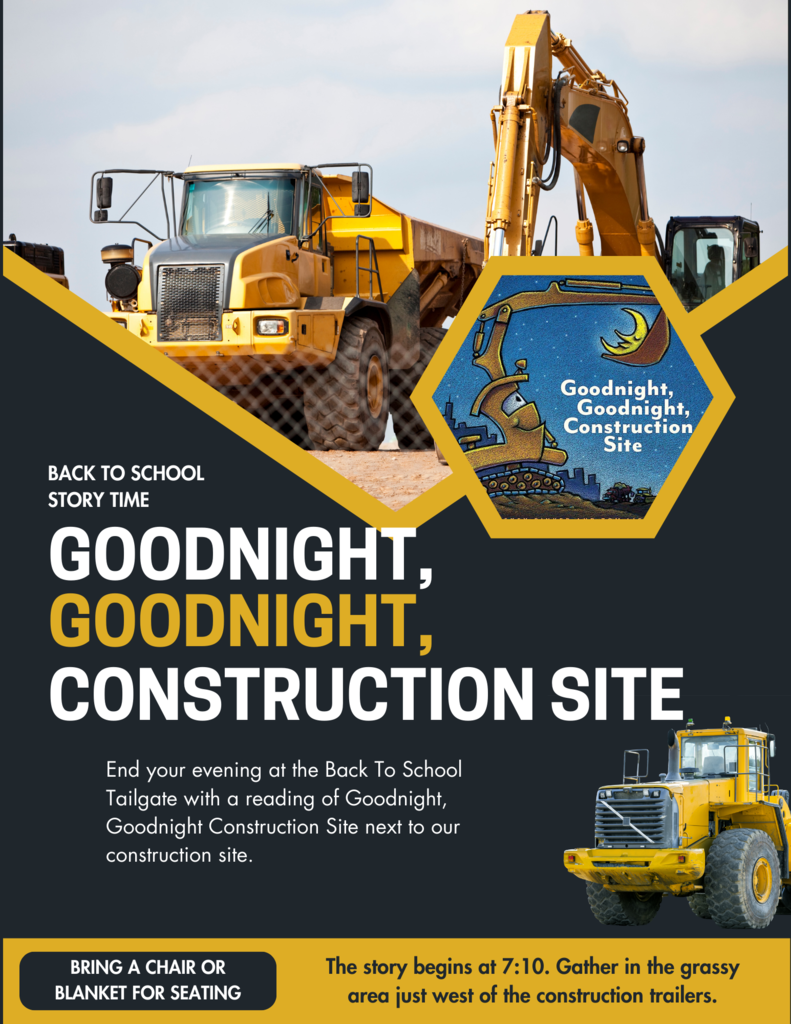 New Berlin Elementary School Back to School Updates for registration, jump start, and unpack your backpack.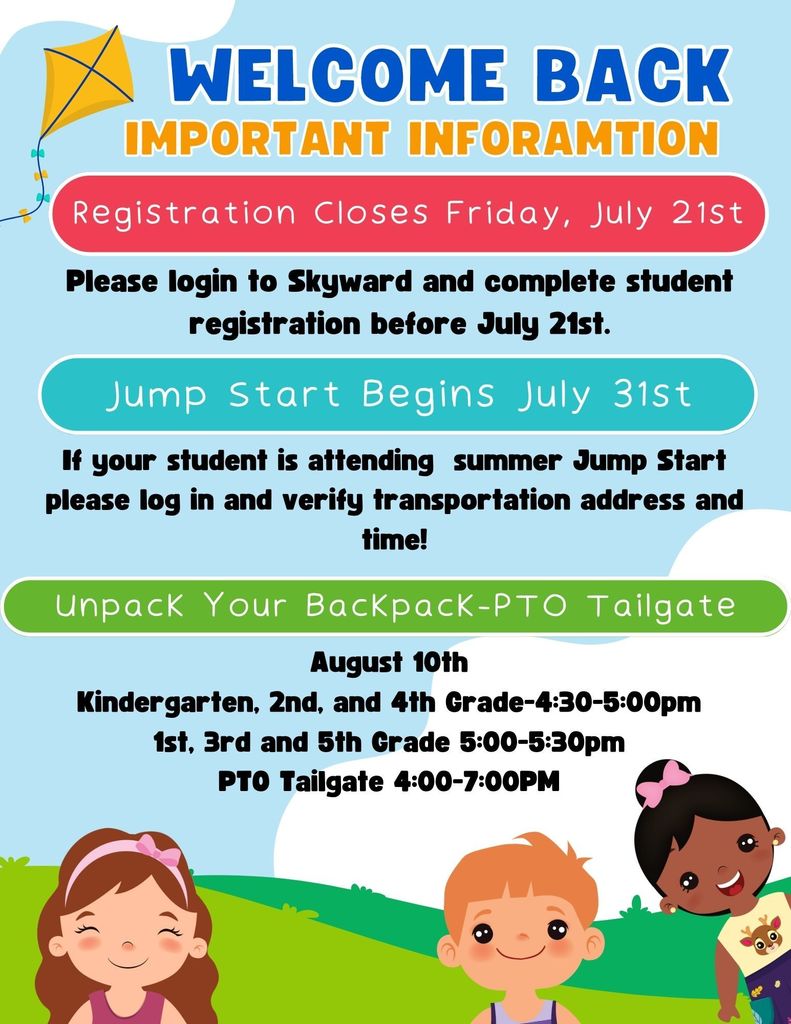 Good morning, Pretzels! Today is Career Day from 1:00-3:00pm. We will be closing the parking lot until 3:00pm for our special career guests. Also, if you are attending Pre-K parent conferences please enter at the gym doors in the pre-k hallway.

Pretzels, Today, we broke over $1,000.00 for the week and there is still one more day to go! What a great way to end the year!! Here are the cumulative totals as of Thursday, May 18th! 1st Place - Kindergarten - $299.56 2nd Place - 2nd Grade - $213.83 3rd Place - 4th Grade - $182.83 4th Place - 1st Grade - $153.06 5th Place - 3rd Grade - $140.60 6th Place - PreK - $94.23 7th Place - 5th Grade - $35.53 Let's end strong tomorrow! Thank you for all of the participation from NBE students and families! Way to show our Pretzel Pride!

We are getting pretty excited because Field Day is tomorrow! Field Day t-shirts will be handed out in the morning. Please remember to wear comfortable clothing and tennis shoes. Please do not wear sandals or Crocks for safety reasons. Students will be playing with water so a dry set of clothing might be helpful. Also, putting sunscreen on your child before school is recommended with forecast of sunshine. Thank you!

Wow! We had participation from every grade level today! Awesome job Pretzels!! Here are the updated standings as of today! 1st Place - Kindergarten - $68.87 2nd Place - 4th - $52.72 3rd Place - 2nd - $42.53 4th Place - 3rd - $39.61 5th Place - 1st - $19.13 6th Place - 5th - $7.51 7th Place - PreK - $5.33 Keep up the good work Pretzels! The winning grade level will earn a popsicle party and an extra recess. We apologize for the error yesterday. Thank you for supporting our PBIS program.

We are off and rolling with the coin drive. The 3rd grade is in 1st place with $23.08, followed by Kindergarten with $15.53 and 2nd grade is coming in third with $23.08. Please send in your change to help with PBIS and a daycare that was damaged in the tornado. Thank you for participating!

New Berlin Elementary is having a coin drive to benefit our PBIS program and Park Place Child Care Center in Riverton that was damaged in the tornado. Please consider donating your change for a good cause!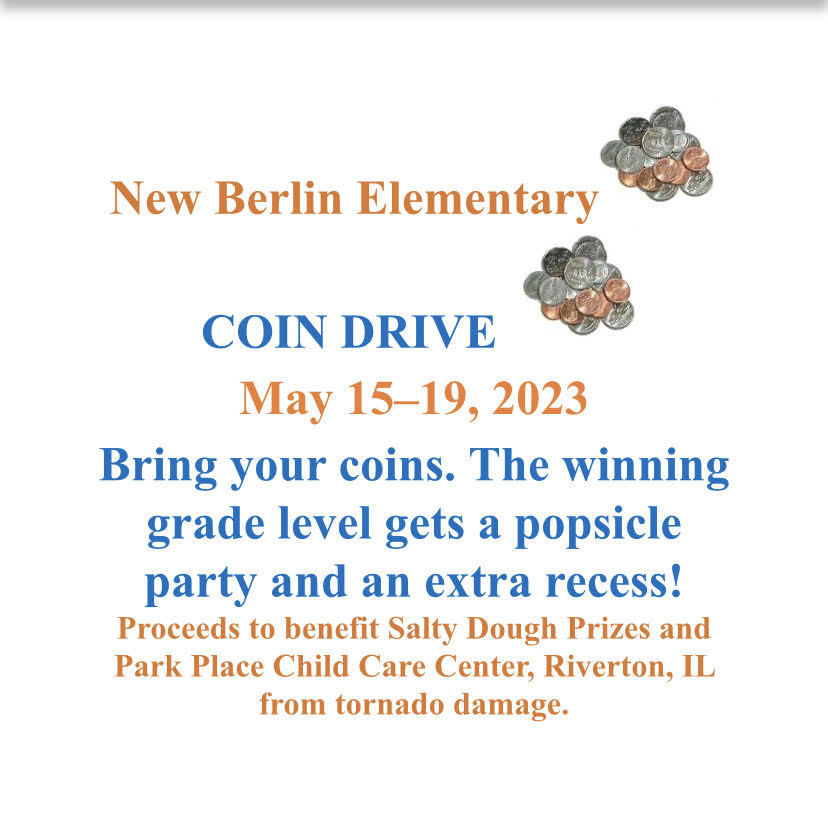 Please consider donating gently used books to help us purchase new STEM/Makerspace materials for the library. Thank you for your support!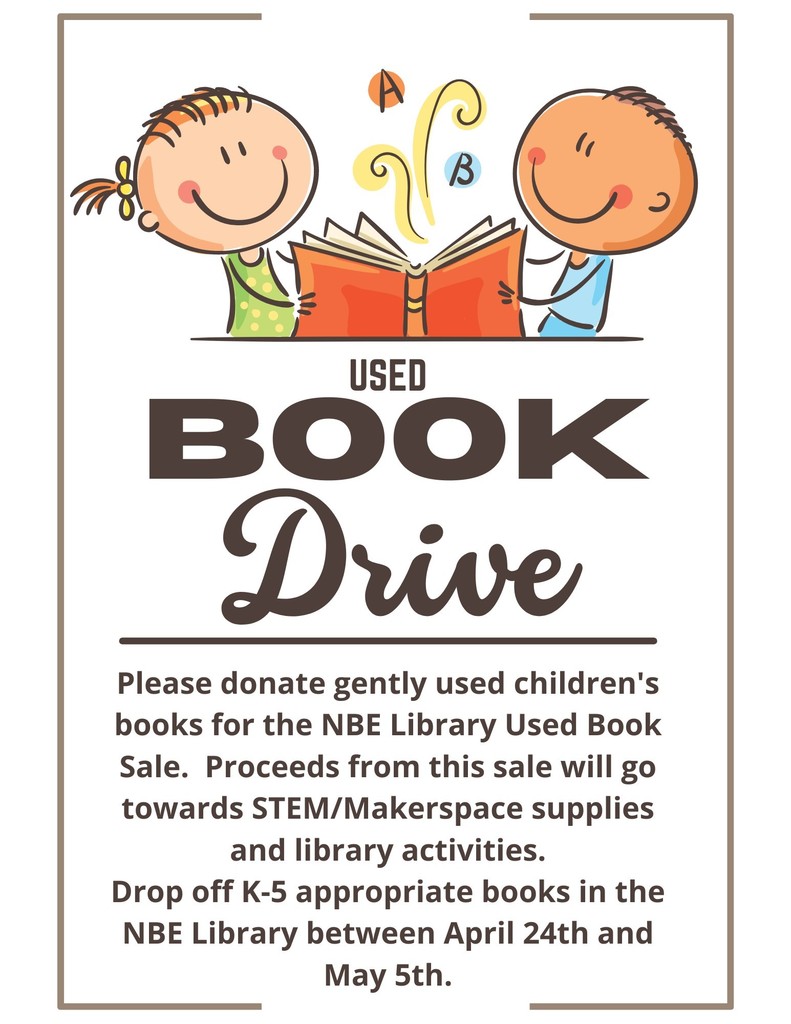 Students at New Berlin Elementary enjoyed a day of yoga on Friday. Thank you to JAX Yoga for coming to our school and working with our students.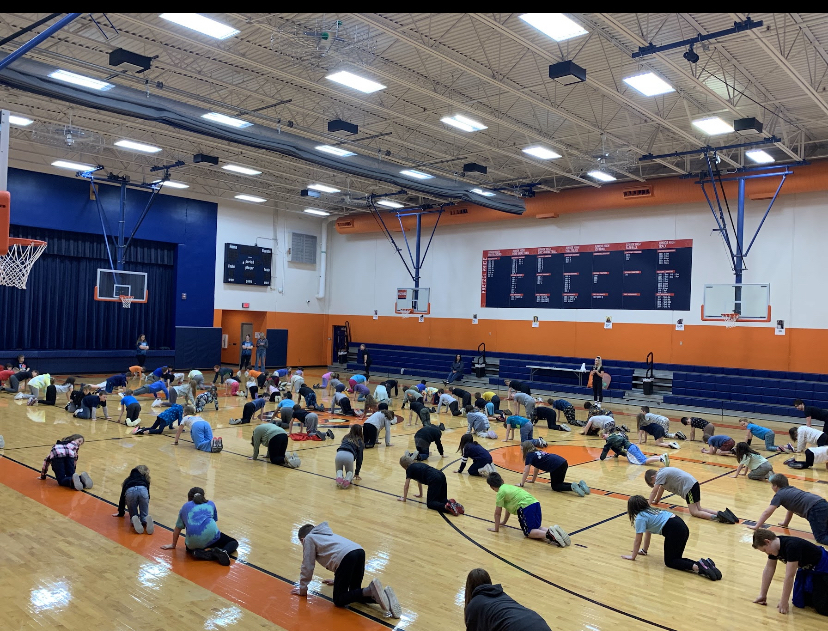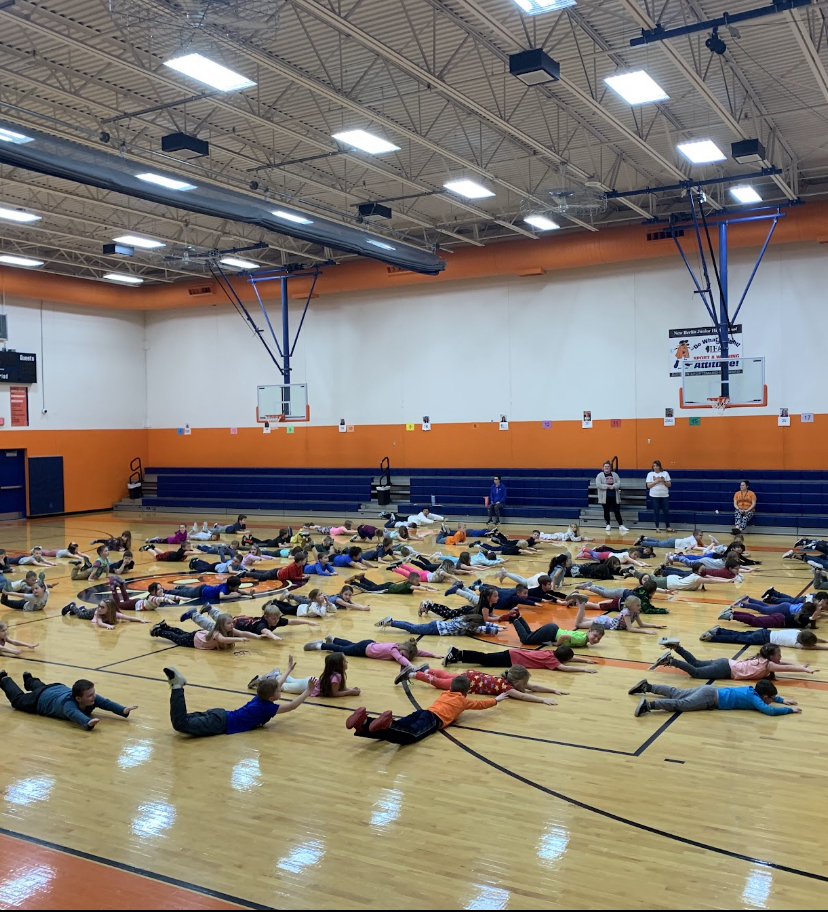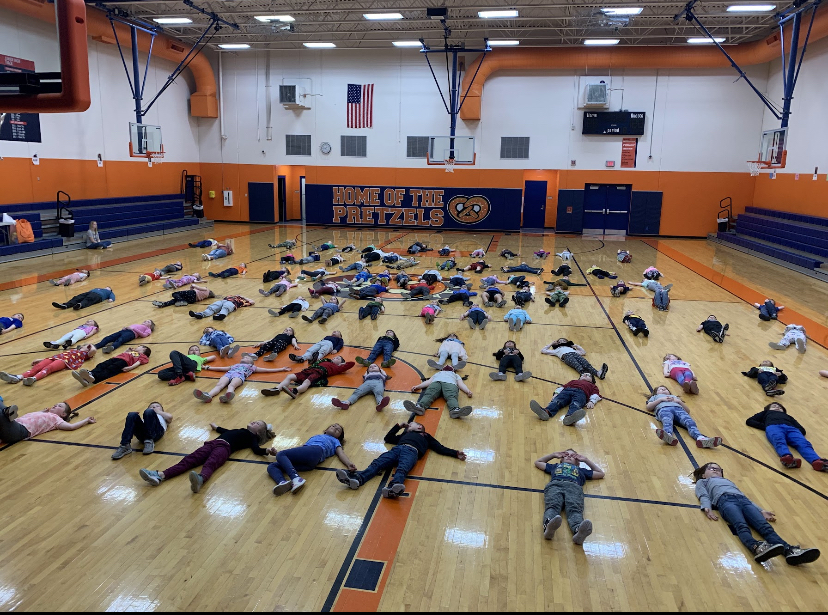 New Berlin Elementary students will enjoy Yoga tomorrow afternoon. Remember to wear comfortable clothes and be ready to learn something new!

We are preparing for kindergarten graduation. If you are interested in advertising on the graduation shirt please contact Mrs. Birch.