New Berlin Elementary will be selling Boo Grams during parent teacher conferences tomorrow and Thursday. Profits will be used for our PBIS rewards for Salty Dough winners.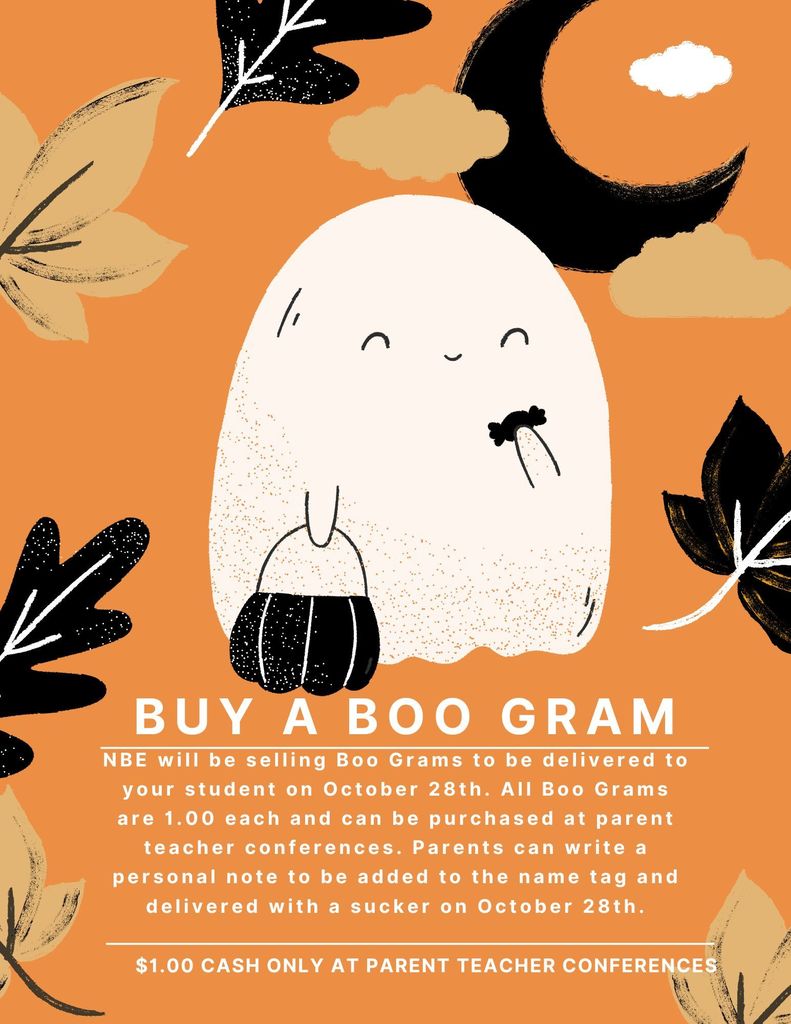 Good morning Pretzels! I have attached the October newsletter. Be sure to check it out for information about the Book Fair, Parent Teacher Conferences, and Trunk or Treat!
https://www.smore.com/x0vnk5
Thanks, Mrs. Maxedon

NBE will join in the fun of spirit days this week!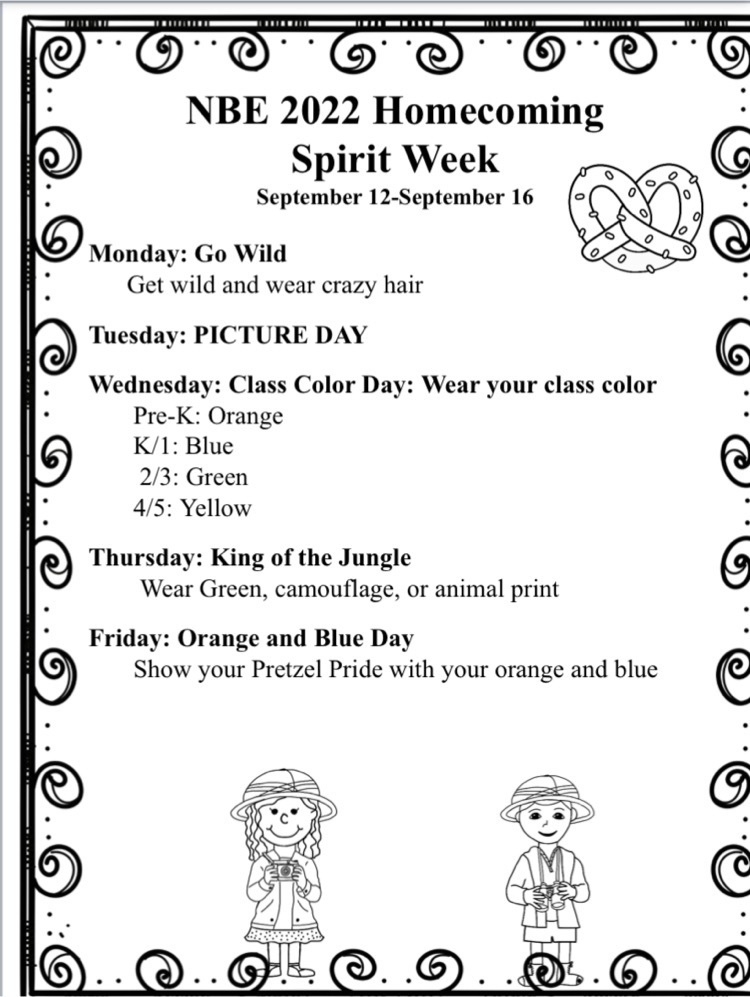 Good morning Pretzels! Here is a look at our first few weeks and the upcoming month. It has been a great start to the school year! Good morning Pretzels! Here is a look at our first few weeks and the upcoming month. It has been a great start to the school year at NBE!
https://www.smore.com/723st

All New Berlin Elementary students will be bringing home a parent sign-off sheet regarding reading our school handbook. This form must be signed by all parents, it states that you have read the school handbook and understand all the policies in the handbook. The handbook was part of registration and can also be located on the website and with the following link:
https://drive.google.com/file/d/1ObINde_q81JZ2QDoe2iKYuBDhpvOFBhe/view?usp=sharing
If you have not done so, please read the school handbook then sign and return the sheet of paper that was sent home with your student. We will be collecting all returned slips and reaching out if you do not return them. All students must have one on file in the office. Thank you for returning this sign-off sheet as soon as possible.

Just a quick reminder that we will have parents get first day pictures and say goodbye before your student enters the building. Parents will not be permitted to walk students to into the school in the morning. Parents can stop in the office if you have paperwork to drop off. We are so excited to see everyone tomorrow. Thank you, NBE Administration

Due to late registrations, bus schedules have been adjusted. Please check your child's pick up times in family access after 5:00 PM tonight.

The New Berlin Elementary newsletter was sent out via email today. Please use this link if you did not receive the email. We look forward to an amazing year!
https://www.smore.com/np2hu

NBEL Jump Start begins Monday from 8:15am-11:15am! All students attending were contacted by phone in June and received a letter in July. All bus times can be found in Skyward. With federal funding changes students will no longer be having breakfast or lunch here at school. We will provide a snack during the school day. We look forward to seeing those students who will be attending.

Unpack Your Backpack Information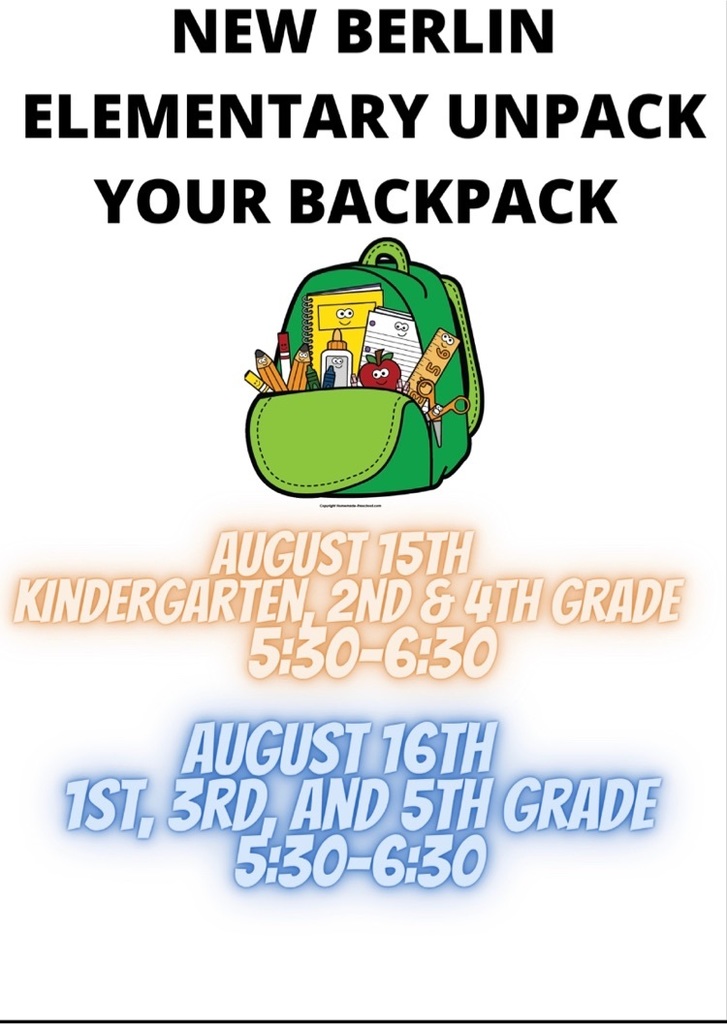 Registration for 22-23 is underway! Please log in to Skyward Parent Access to begin the process. We would like this to be completed by August 5.

2nd and 3rd Salty Dough winners!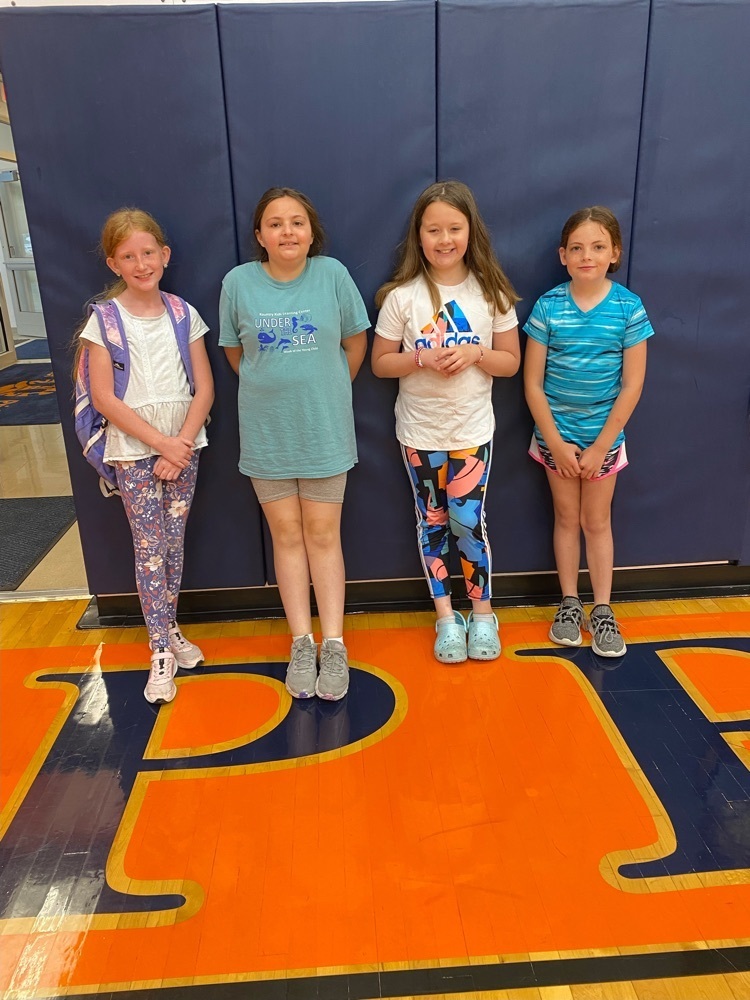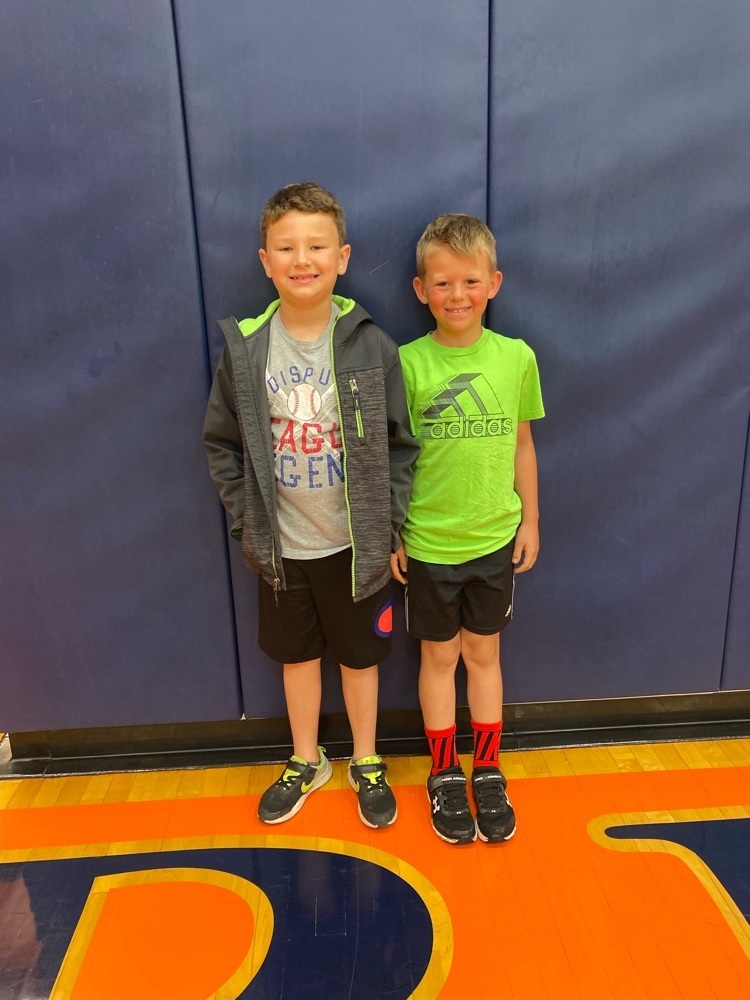 Last kindergarten and first grade Salty Dough winners for the 2021-2022 school year.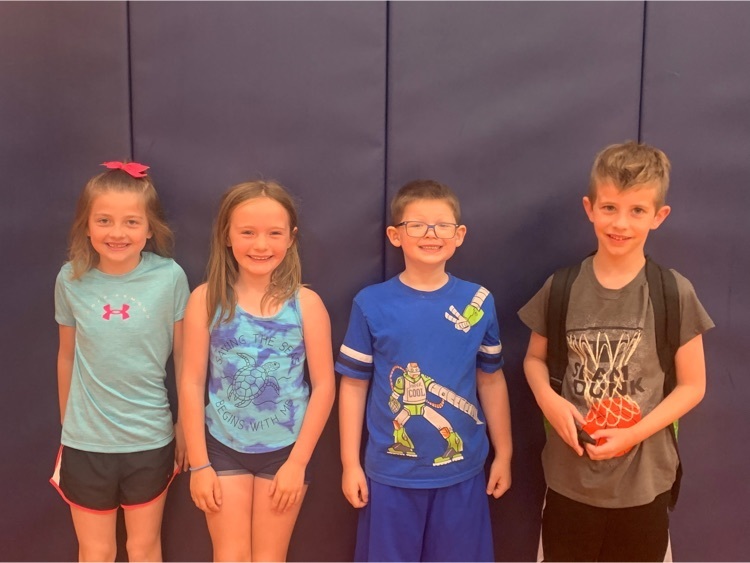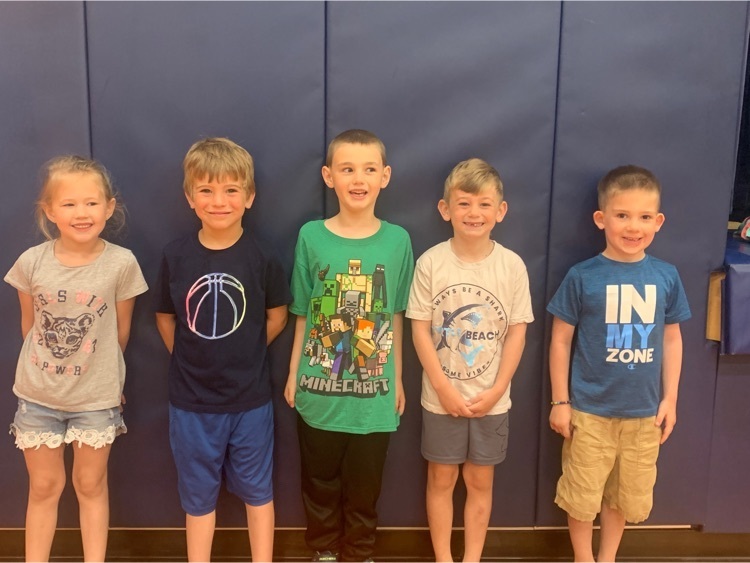 The 2nd and 3rd grade Salty Dough Winners!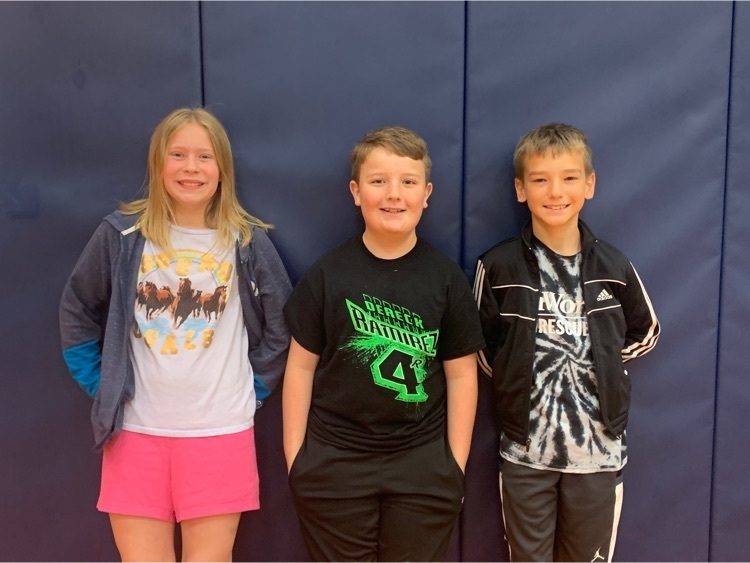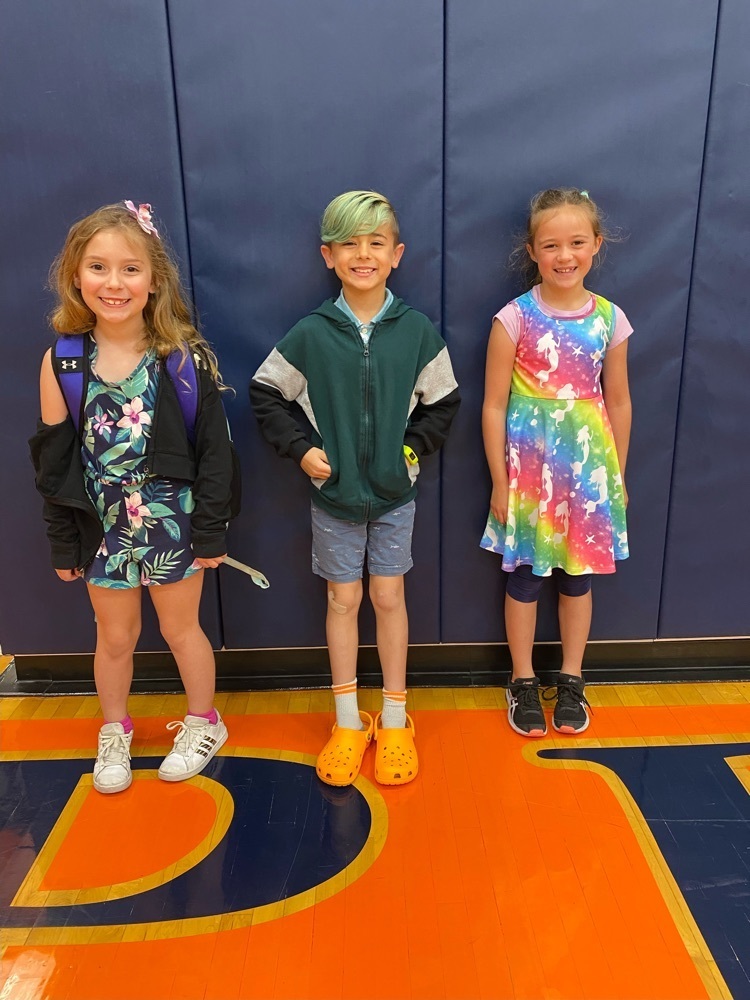 The Illinois State Police came to spend time with our 4th and 5th grade students today. Thank you to the officers that spent time with our students today.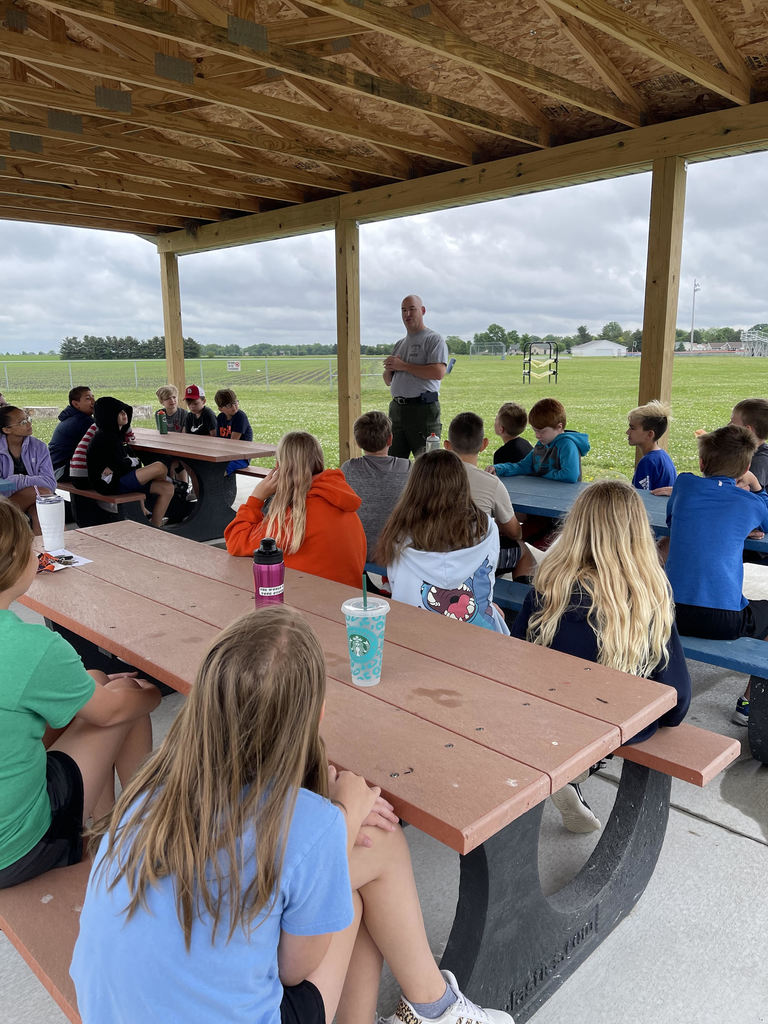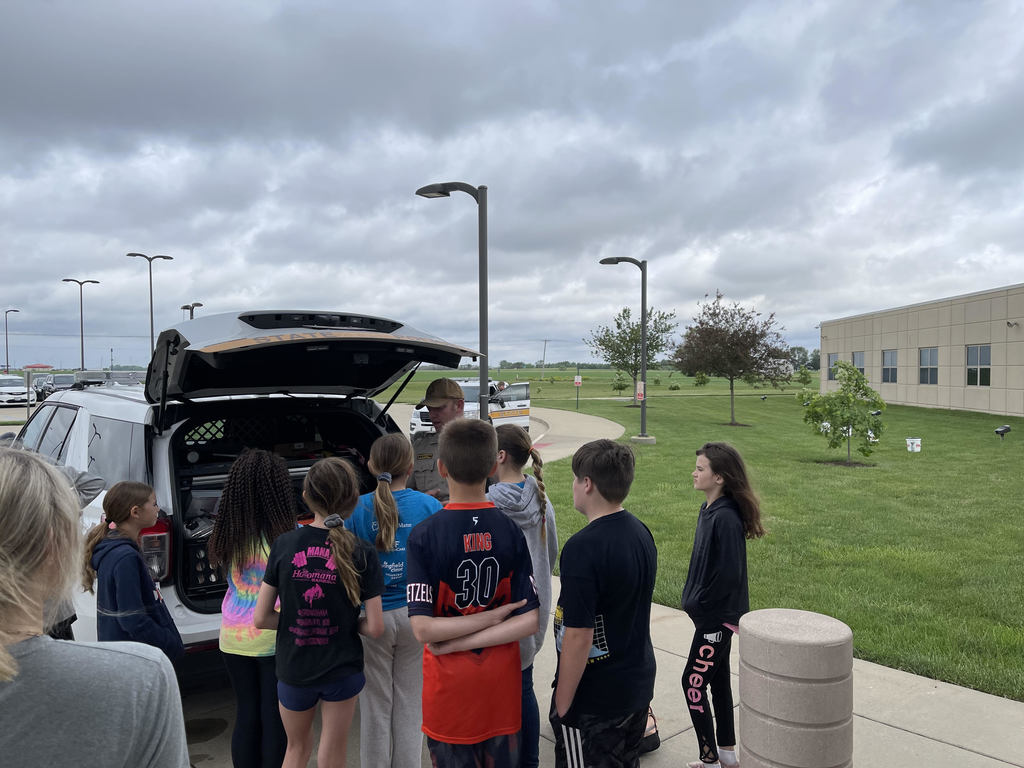 1st grade Salty Dough winners!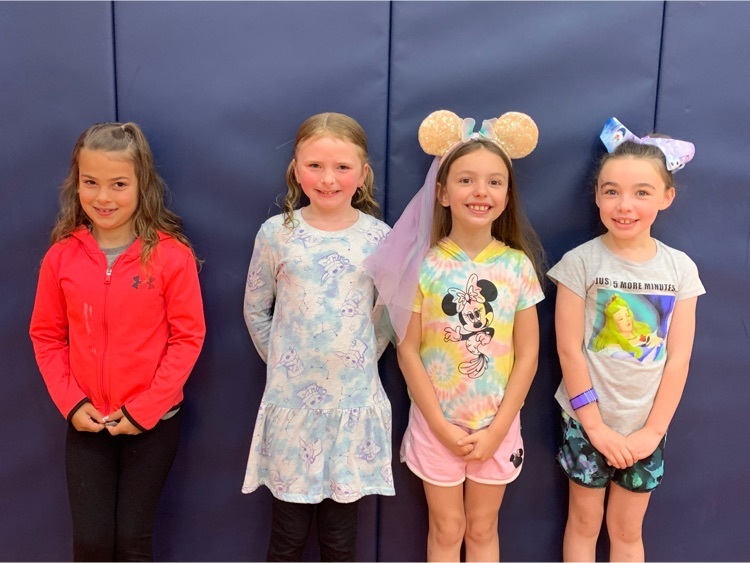 Kindergarten Salty Dough winners!

Salty Dough Winners for 1st, 2nd, and 3rd.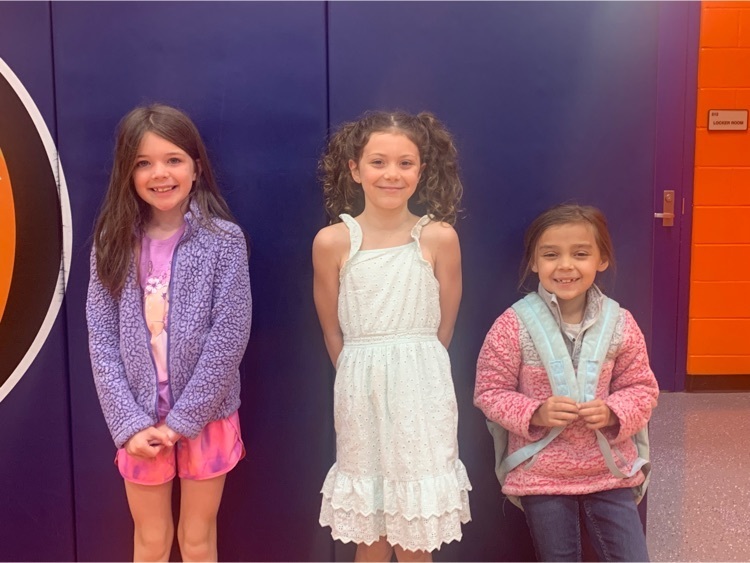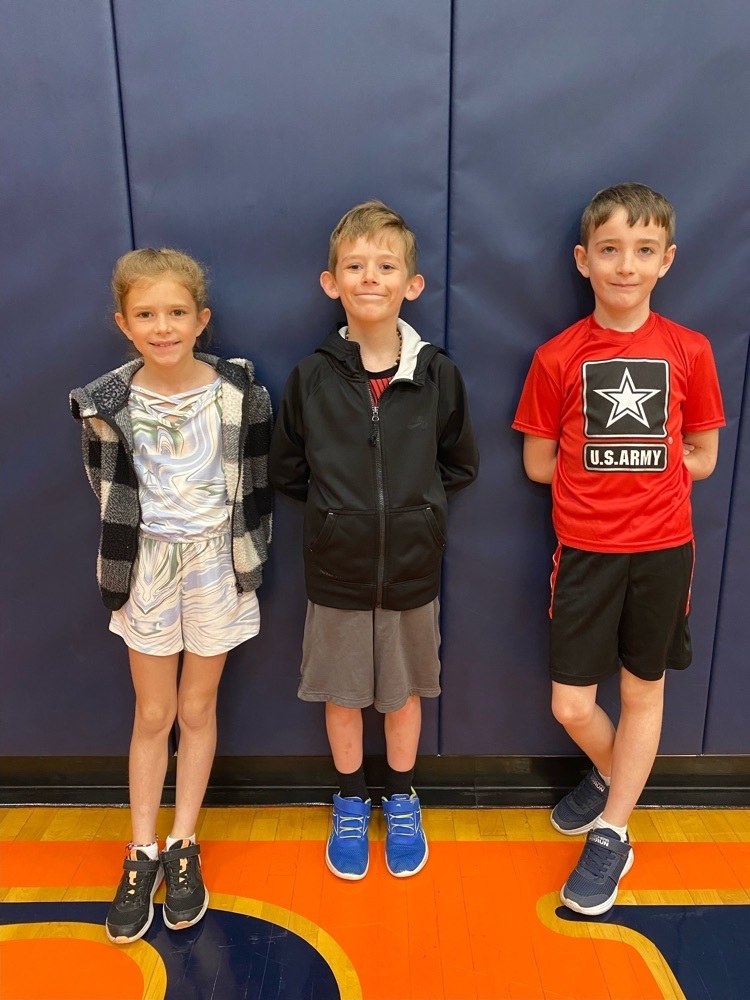 Pre-k family night!