6th grade Historians had a guest speaker in today to tell us about his travels to Egypt and Jordan at the conclusion of our studies of Ancient Mesopotamia and Egypt. Mr. Sworobowicz showed us many photos and some souvenirs and artifacts he brought back! We've been very lucky to have not one but two parents that have spent time in Egypt to share with us!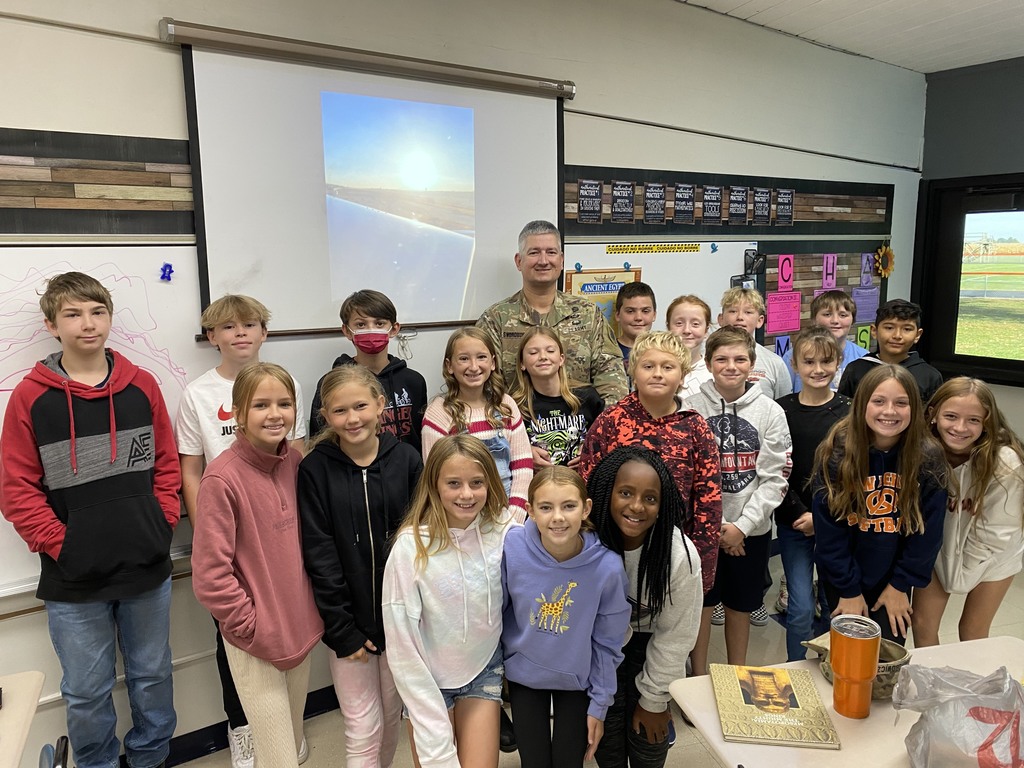 Happy Birthday Mrs. Curry!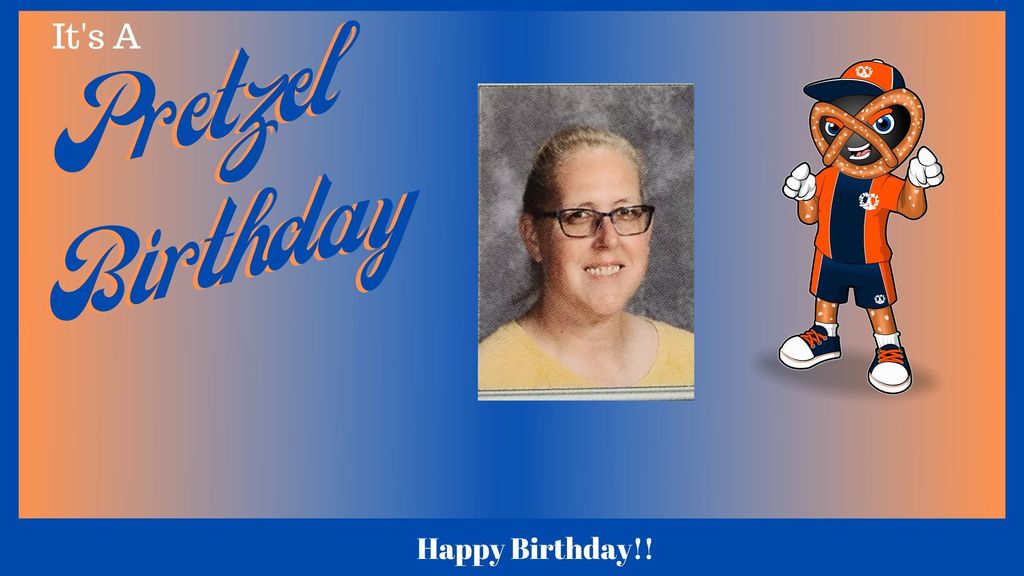 Happy Birthday Mr. Maruna!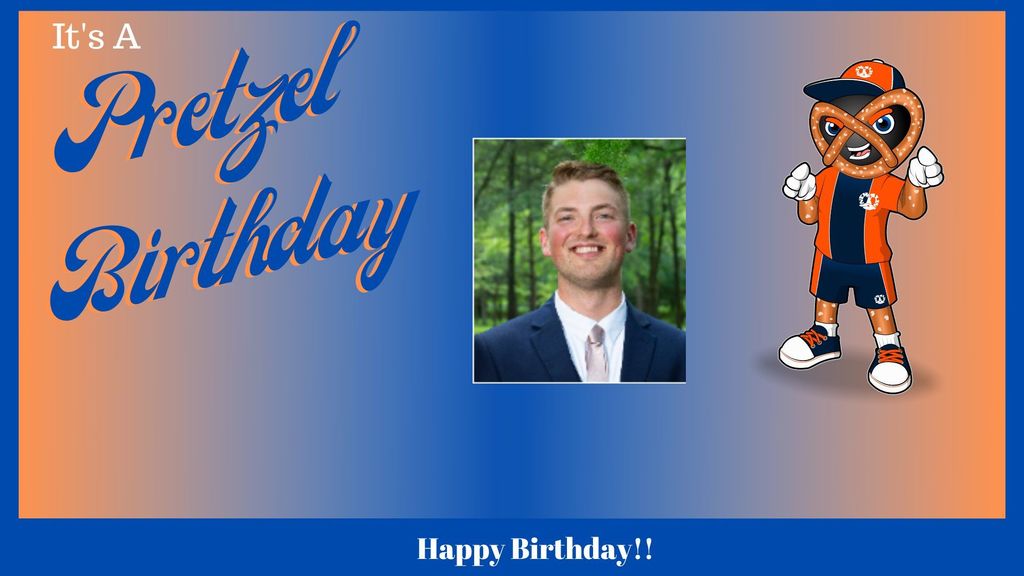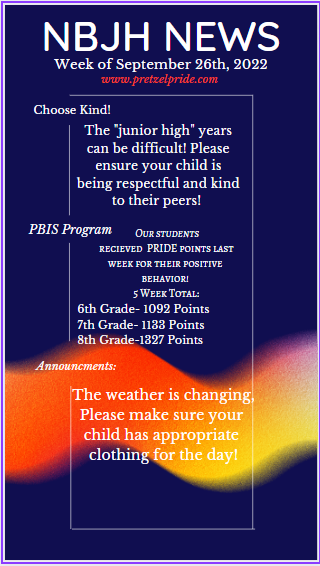 Friday was all just a bunch of "Hocus Pocus!" Our students have earned over 3,000 Pride points for meeting behavioral expectations this year! We celebrated on 9/23 with a movie, popcorn, and outdoor activities!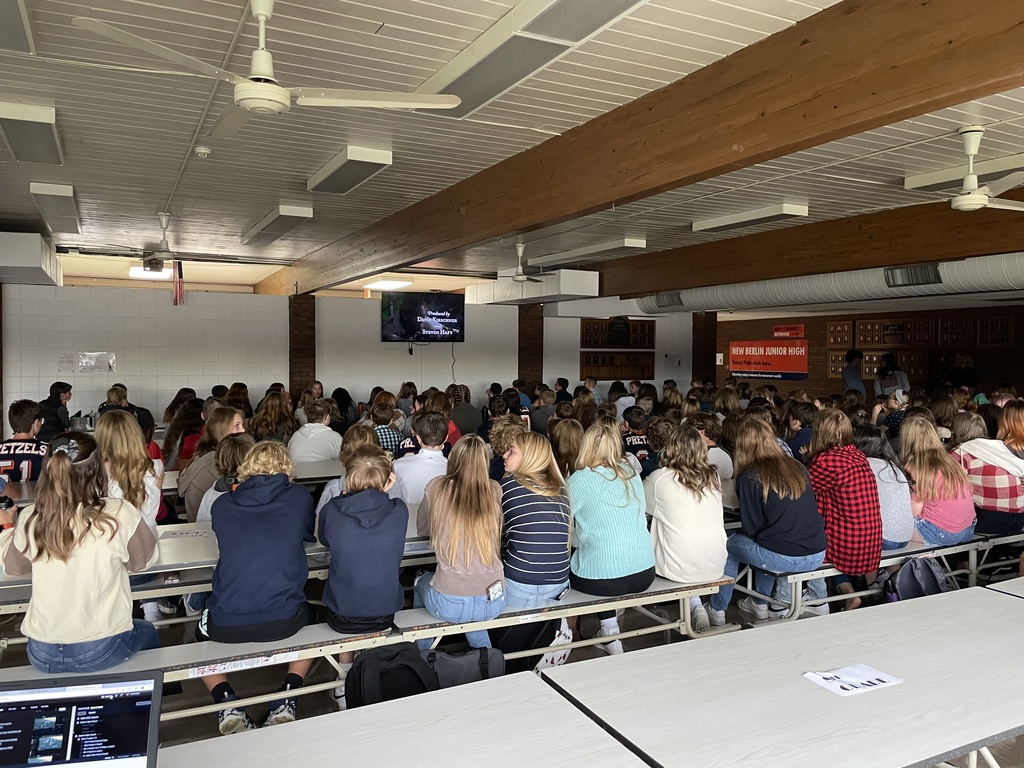 Happy Birthday Mr. McDonald!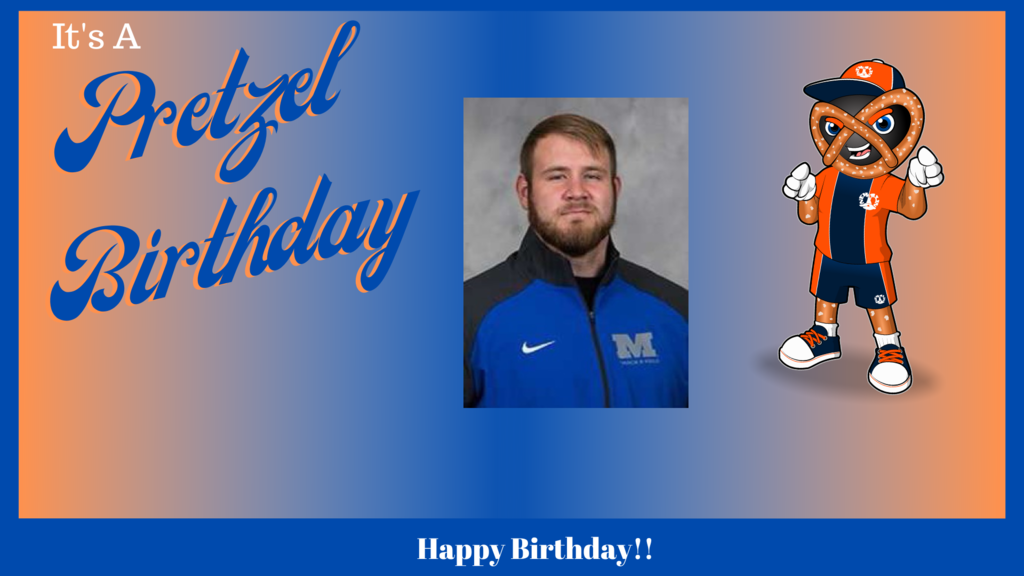 Picture day packets have been sent home. However, you can order online ahead of time!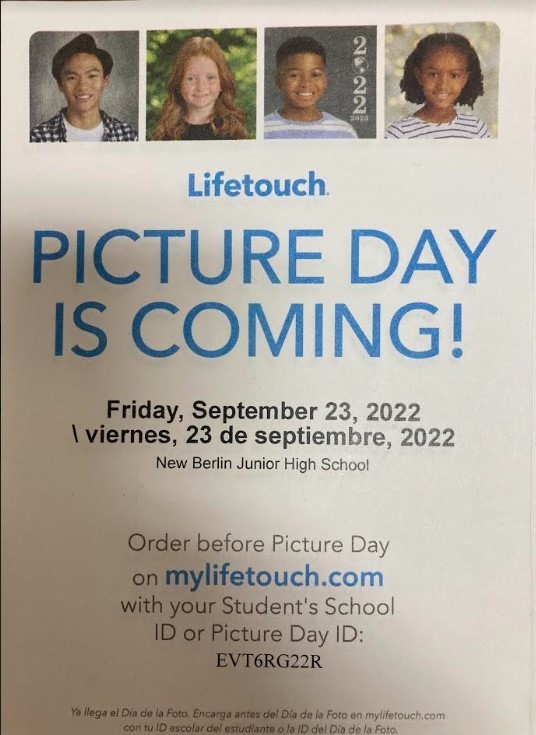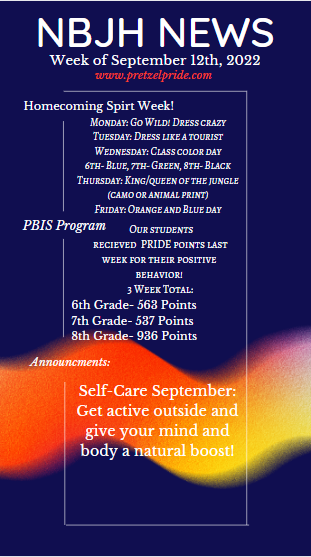 Next week is Homecoming week for the High School. In honor of this, the JH will have our own version of "Welcome to the Jungle" dress up days! Please make sure all outfits are school appropriate along with no head coverings. Thank you!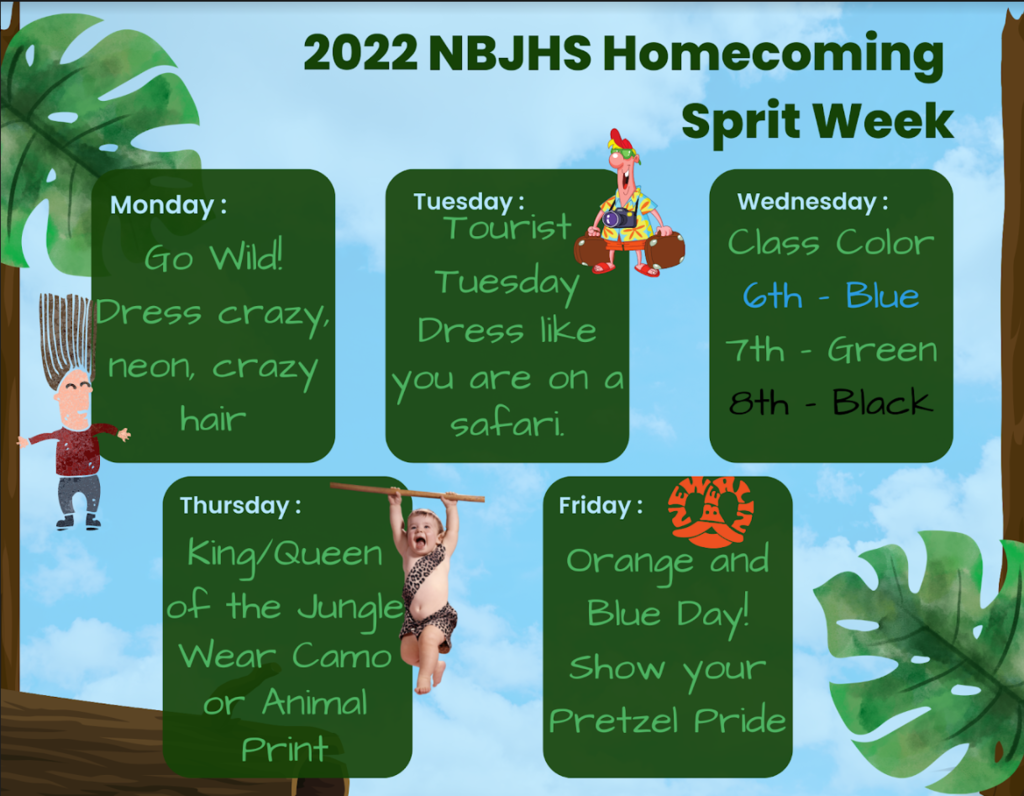 Happy Birthday Mrs. Knepler!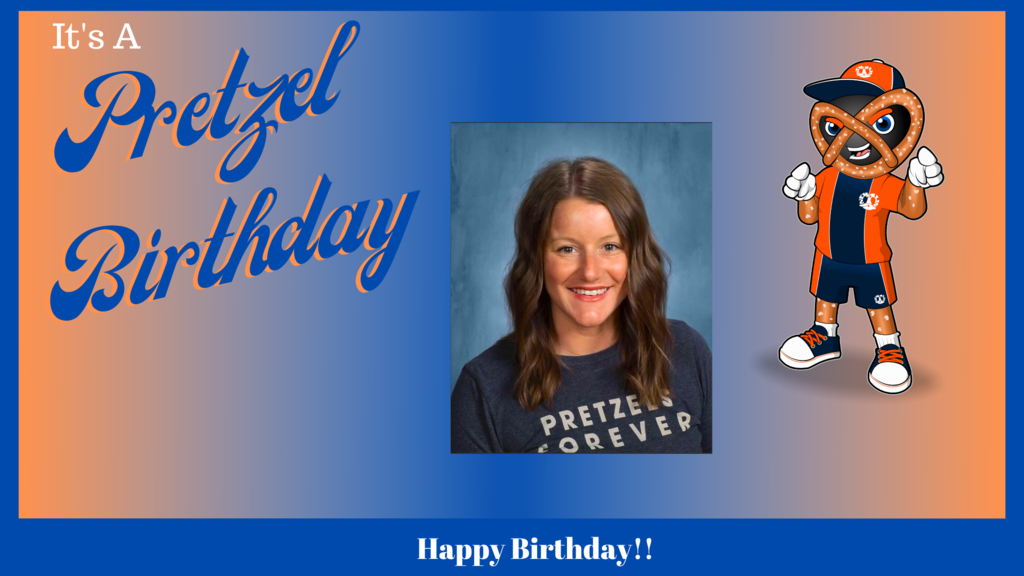 Happy Birthday Ms. Burt!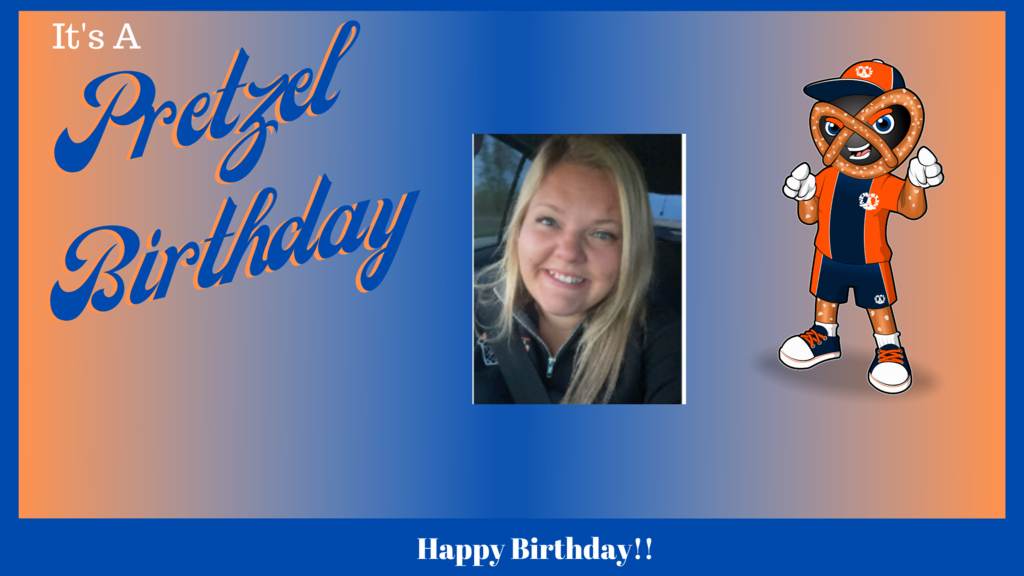 We missed a Pretzel Birthday (8/16) Happy Birthday Mrs. V!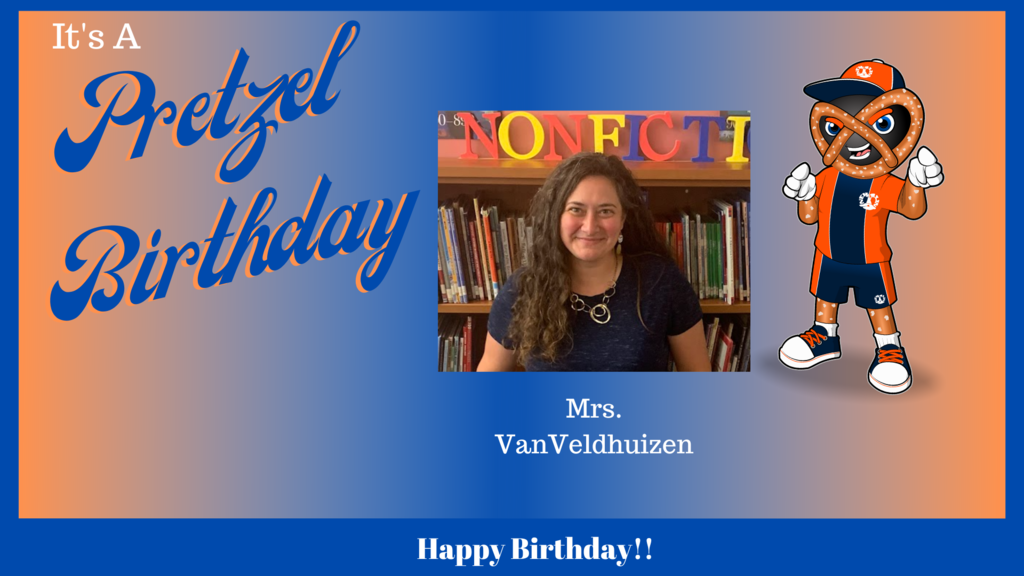 Registration for 22-23 is underway! Please log in to Skyward Parent Access to begin the process. We would like this to be completed by August 5.

Transportation for 6th grade Pretzel Academy is now available. Please check Parent Access in Skyward - transportation tab before July 21. We will then close this tab since registration is underway. Thank you!